Selection Sunday is March 12th and it marks the beginning of another exciting NCAA Tournament. There's nothing quite like March Madness and it always brings together both diehard and casual basketball fans for a few weeks of incredibly exciting games.
This will likely be another incredible tournament with an endless amount of surprises. But, those surprises start during the seeding on Selection Sunday and you won't want to miss out on watching it live. If you don't have cable, you can still easily watch the entire Selection Sunday show on CBS. The below guide covers all your options.
Section 1: Watch Selection Sunday with your antenna.
The best tool to actually watch Selection Sunday live will be a HDTV antenna. Don't picture the old rabbit ear antennas, these things have come a long way since then. No longer do you have to stand there and adjust an HDTV antenna to clear up your picture or dread the effects of bad weather on your reception.
Nowadays, antennas have incredibly impressive reception ranges, depending on the model you buy. Plus, with an antenna  you can watch some of the best networks like CBS, ABC, NBC, FOX, PBS, and more. These stations all come in high-definition picture and sound quality that is uncompressed and many believe is clearer than anything you can get from cable.
The only cost to watch Selection Sunday on CBS with the antenna is your initial investment in purchasing an antenna. This is a big difference from a lot of other tools or services for cable cutters, because watching TV with a TV antenna is absolutely free. There's no subscription or monthly costs you need to pay and there's a wide variety of antennas you can choose from.
If you can't already tell, an antenna will get you a lot more than just the ability to watch Selection Sunday. It's a great way to watch March Madness. Plus, you can watch a large majority of the NFL season and some of the best shows on network and local television.
If you want to completely perfect your setup, you might want to look into an over-the-air DVR. These devices, like a Tablo, not only bring traditional DVR features, but often let you live stream whatever your TV antenna is receiving.
Before buying your antenna for Selection Sunday, check out the reception in your area to make sure you'll get a strong CBS broadcast.

What if you can't get CBS with your HDTV antenna? CBS All Access.
Unfortunately, there are areas that might not get strong reception for CBS. You're not completely out of luck or alone for that matter, because there's other solid options to watch Selection Sunday. CBS All Access, a streaming service from CBS, will let you watch Selection Sunday and everything else CBS broadcasts in your area.
You get to live stream all of CBS's programming, plus have access to an enormous on-demand library. They feature ongoing and recently aired shows, movies, and even older shows that you can binge watch, like Cheers or Star Trek.
Some locations get CBS with PlayStation Vue.
One last potential option to watch CBS via a live stream would be PlayStation Vue. It's a subscription streaming service that can function as a full alternative to cable. You can potentially watch CBS as part of its package of around 60 live streaming cable channels. CBS is only available in certain areas and where it is available PlayStation Vue costs $39.99 per month for this starting package.
You can watch plenty more than CBS and Selection Sunday on PlayStation Vue. Other popular channels include ESPN, ESPN2, TBS, TNT, CNN, AMC, FS1, and likely FOX and NBC. This will be a great service for watching March Madness as well, because it has a lot more than just CBS. If you're going to watch the whole tournament you'll need the ability to watch channels like TNT, which you can easily stream.
For most locations, all you need is a trusty HDTV antenna to watch Selection Sunday. And in the event that you can't get reception, there are streaming options as well. It's a great time to be a cord cutting college basketball fan!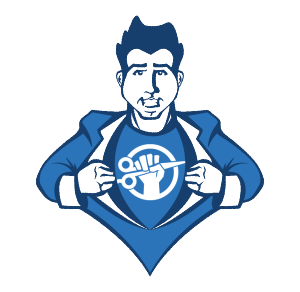 Chris Brantner is the founder of CutCableToday.com, a resource for people who want to cut the cord and still get the TV they crave. Follow him on Twitter @CutCableToday.