Antennas Direct has helped people cut the cord since 2003 and are pioneers who reinvented the digital TV antenna industry. Our Connection Crew has liberated millions of callers from cable and satellite subscriptions, endless customer service calls and bad service.
Based on our experience, we have created a simple, step-by-step guide to assist you in successfully cutting the cord. You can also view and download our cord cutting infographic.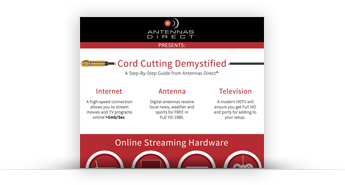 Click to view our Cord Cutting Infographic for more information.
What Do You Watch?
Before you cut the cord, make a note of all the programming you watch. Each TV entertainment experience is a unique as the individual's viewing preferences. The average cable or satellite subscriber only watches up to 17 channels, and most of them are free with a TV antenna.



How Smart is Your TV?
To bring all your content together in one place, you will need a Smart TV, or you can make any TV smarter with a streaming media player or a set-top converter box with an analog TV. This allows you to bring all of your new streaming content from your home WiFi network to one place, paired with your free over-the-air programming. Popular streaming media players are Roku, Apple TV, Amazon Fire TV, and TiVo. Depending on the services you subscribe to online, you can access them through a Blu-ray player or gaming console.
Hook Up a Digital TV Antenna
Before you pay for any online streaming services, check out free broadcast TV. In most areas, you can expect to find your major networks such as FOX, ABC, NBC and CBS; along with a host of other networks like PBS, MeTV, CW, ION, etc. and all are broadcast in full HD.
Many factors contribute to reliably receiving over-the-air programming. Some examples are signal strength, trees and buildings, so check out our infographic before heading over to our antenna selection page to find the right antenna for your location.
Check Your Internet Speed
To cut the cord and keep access to all your favorite content, a good internet connection is a must. Over-the-top (OTT) service providers such as Netflix recommend a download speed of at least 5 Mbps for a HD stream, but in reality, you will be better served with speeds closer to 10 Mbps. This is important if you are streaming more than one show at a time or if the kids get on YouTube, you will experience a bit of buffering - every cord-cutter's biggest frustration!
Test your internet speed at different times of the day and on the weekends, particularly around key times you sit down to watch. If your speed drops below 5 Mbps, you should check with your provider about an upgrade.
Streaming Live TV Thanks to ClearStream TV™
Already have an HDTV antenna installed, but no streaming capability? Are you looking to get an antenna, but wish you could pause and rewind live TV? Continue to use your HDTV antenna on your TV, while also being able to stream live TV to your smartphone, tablet or streaming media player with the use of a simple signal splitter and our new ClearStream TV™. Pause and rewind live TV for up to 1 hour. Learn more about ClearStream TV™.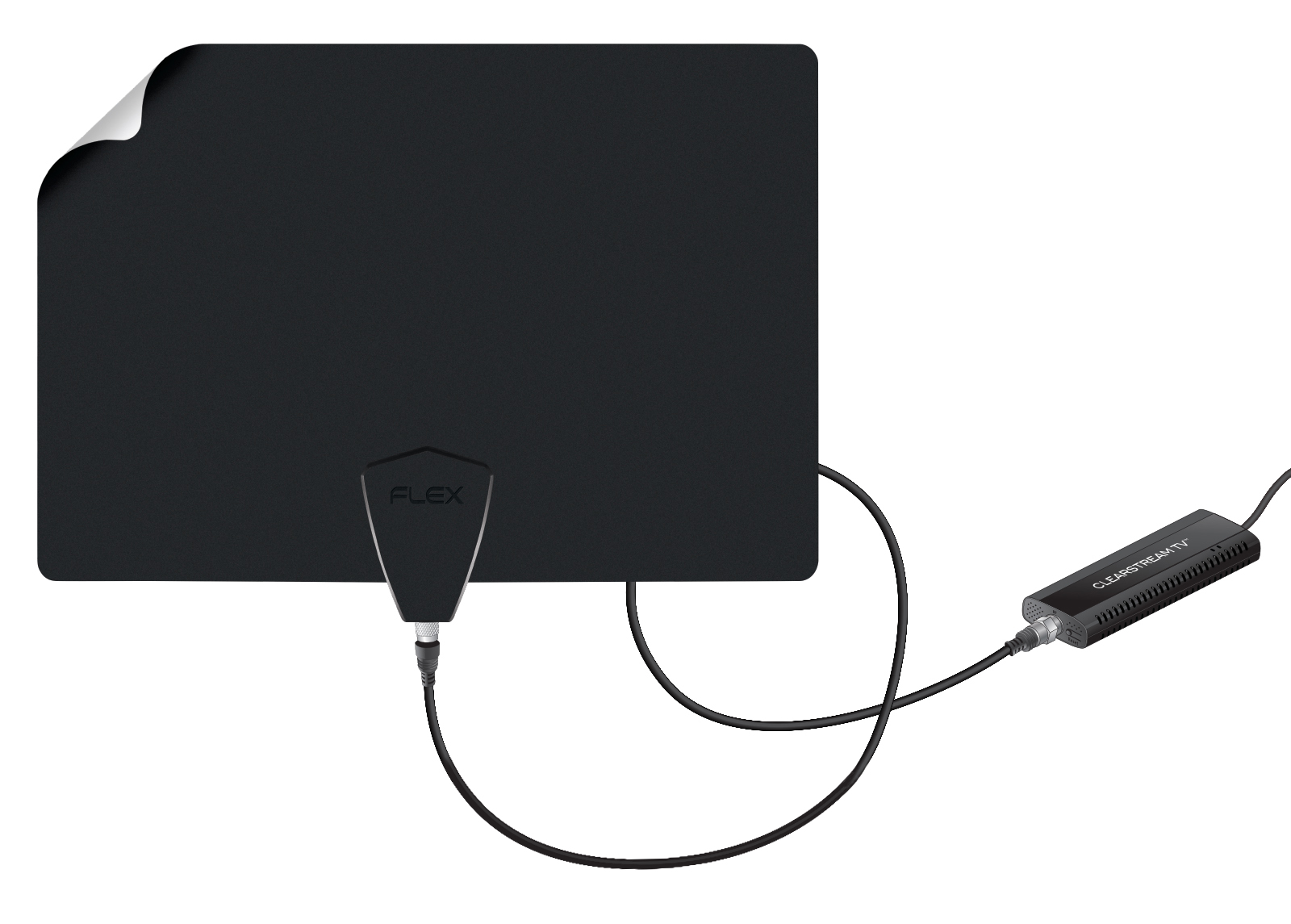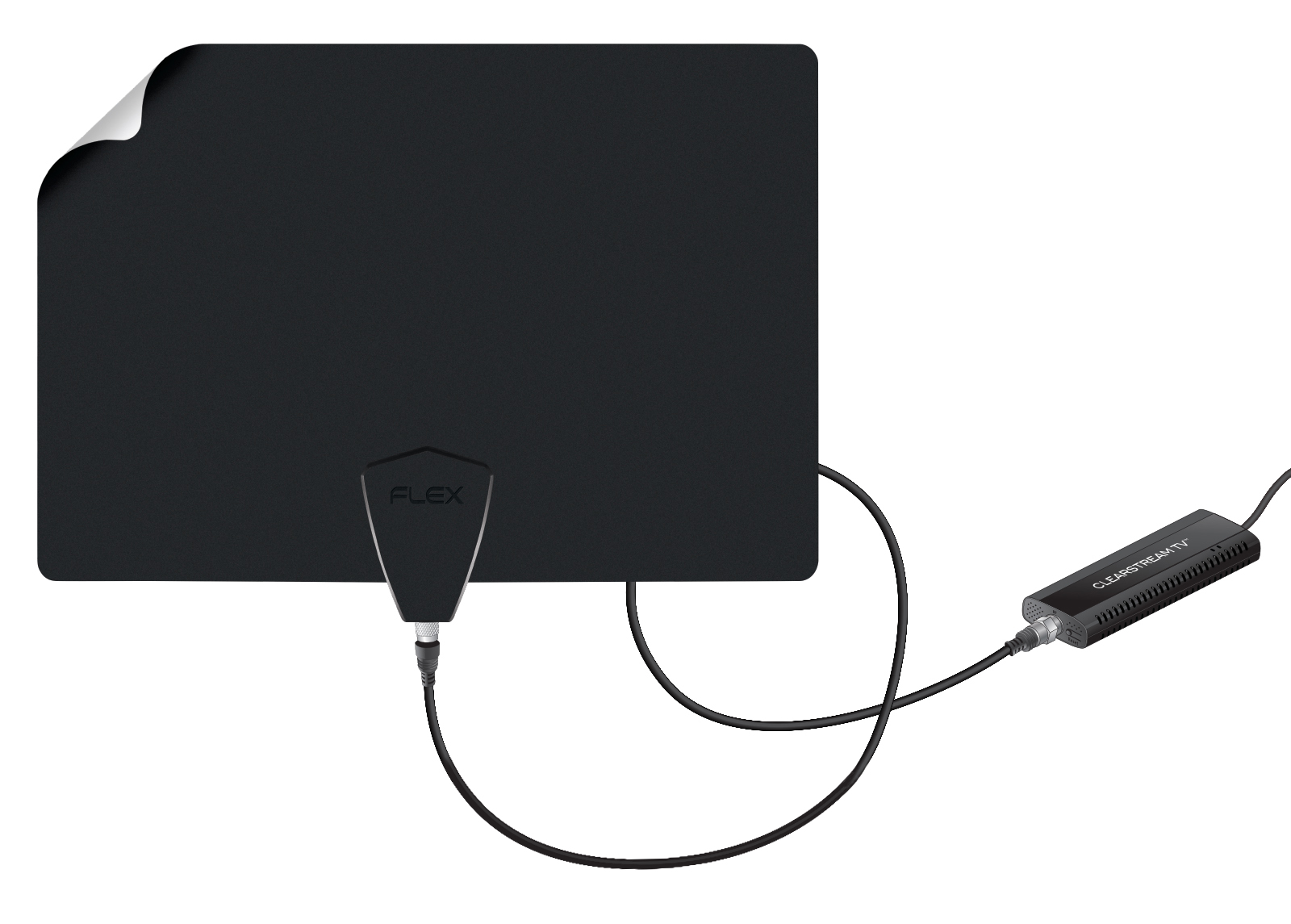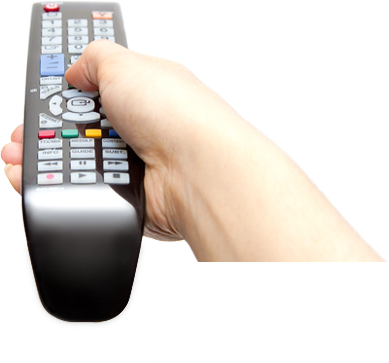 Choosing the Right Streaming Media Player
Selecting a service can seem overwhelming and many people have a difficult time choosing from the vast array of choices available to them. The list of options continues to grow, incorporating WebTV services, which offer live programming on top of the traditional on-demand services.
Again, make this about you! Try to find a balance between variety in programming and cost. Many of these new services are growing rapidly; adding to and changing their lineup each month. If you can't find your shows, don't panic! iTunes and Amazon have an extensive array of content, and you will find that watching pay-per-view will save you a few extra dollars!