Your TV Antenna Specialists
Welcome to the Cord-Cutting Family!
Antennas Direct has helped millions of people cut the cord for 20 years. As the pioneers who reinvented the digital TV antenna industry, our high-quality TV antennas will deliver the best performance and reliable reception of your free broadcast TV signals at an affordable price. This is what pushes us to continually innovate and improve our designs while keeping our eye on providing you with the best value.
Unlike paid TV services which are synonymous with endlessly increasing bills, hidden fees, and terrible customer service, over-the-air television provides long-term, free, convenient access to programming from major networks and local channels across the country. Along with all the most popular TV shows, important information is always being broadcast, such as updates on approaching weather systems, emergency notifications in your community, and nation-wide alerts. A TV antenna's signal is more reliable than any paid TV service connection, especially during severe weather.
Why Antennas Direct?
Our products and service are the best in the industry. We are so confident you'll be happy with your purchase, we are the only antenna manufacturers to offer a lifetime warranty. Our staff, the Connection Crew, will personally provide a free home-signal analysis and help you select the right product for your location and installation needs. You will always get a real person on the phone.
Why do so many cord-cutters choose Antennas Direct?
We are very proud of our cord-cutting family. Here are some of the reasons why people have chosen our antennas:
How We Got Started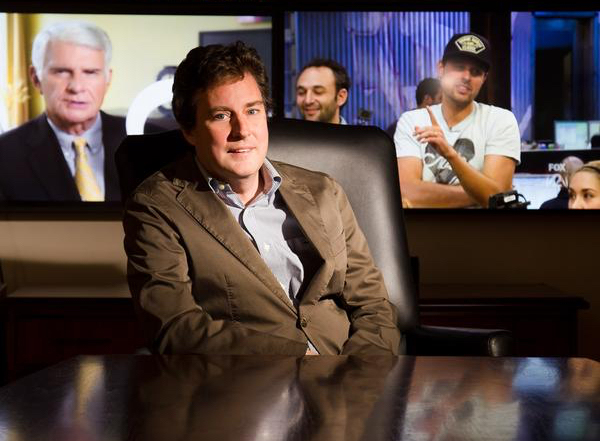 In 2000, Richard Schneider, a home theater enthusiast in St. Louis, MO, was fed up with the state of over-the-air technology, so he began tinkering with building antennas in the basement of his suburban home. At the time, he thought he could have a hobby that might pay for the cost of a new projector (without his wife finding out!), and he launched Antennas Direct in 2003 with the goal of selling roughly 20 antennas per month.
With millions of antennas sold and dozens of patents later, Richard's hobby ended up changing the game of HDTV antenna technology. Antennas Direct paved the way for the reinvention of the TV antenna as we know it.
Richard no longer has to hide his tinkering from his wife with a successful business under his belt, and he's built a strong team of dedicated people to support his passion. As an industry leader and a vocal advocate who is not afraid to say what's on his mind, Richard and his team fiercely believe that no one should be paying for their television entertainment, and has been featured many times as a TV antenna and cord-cutting expert.
As we like to say here, Antennas Direct has got your back. Give us a call or chat with us online to know more about our antennas, how you can cut the cord and save your hard-earned money, and what to look out for when searching for the right TV antenna.
We look forward to helping you get free, high-quality HDTV!