On February 26th, the 59th running of the Daytona 500 will take place down in sunny Daytona Beach, Florida. For NASCAR fans, the day of the Daytona 500 is one of the best days of the year. It's one of the most exciting races to watch and it marks the beginning of the 2017 Monster Energy NASCAR Cup Series.
Casual and diehard fans alike will want make sure they don't miss the race. Thankfully, it's not very hard to watch, even if you cut cable. You can watch the Daytona 500 live right on FOX from a few different sources that are all legal and quite affordable.
Here are your best options for the Daytona 500:
Watch with an OTA HDTV Antenna
The over-the-air HDTV antennas on the market are not like the old bunny ear TV antennas many would assume them to be. Now, they're high-performance antennas that have incredibly impressive reception ranges and let you watch local and network stations in picture perfect high definition. One of the channels you'll likely be able to watch live is FOX, and they will be broadcasting the Daytona 500.
Check out the strength of your reception here, to make sure you can watch FOX live. If you can, then all you have to do is hook up  a TV antenna and you can watch the entire race live in HD. The only cost will be the initial investment in the antenna, since watching live is completely free.
If you're interested in recording the race to watch later, you can always look into an over-the-air DVR. These function like traditional DVRs, except they work with whatever you receive on your antenna. Plus, some even let you live stream over the internet whatever your antenna is receiving in a different location.
Watch FOX Live Streaming with a Streaming Service
There are a few streaming services out there that function as full cable alternatives. The below options will potentially be another way to live stream the Daytona 500.
DIRECTV NOW: This service is offered by AT&T and has a beginning package that lets you live stream more than 60 cable channels. DIRECTV NOW's starting price is $35 per month, but it'll potentially be an option to watch FOX and the Daytona 500 live. Depending on where you live, FOX may be included in your subscription, but it is not currently available nationwide.
Sling TV: FOX will also be included in a Sling TV subscription based on your location. It's limited throughout the country, but is featured in the $25 per month Sling Blue package. The package features about 40 channels to live stream including FS1, NBCSN, TBS, TNT, AMC, and several more. There's add-on packages for $5 or $10 more per month, so you can customize your channel package based on your own preferences.
PlayStation Vue: Another streaming service that'll let you live stream FOX based on where you live. In most areas, the starting price is $29.99 per month, but in locations where FOX is available it'll likely be $39.99 per month. In return, you can live stream about 60 channels and channels like CBS, ABC, and NBC are usually available as well.
All of the above options will be great ways to watch the Daytona 500 on race day. Plus, the services all have free trials, so you could even watch the race free. The best option for you will depend on your preferences, but one thing is for sure, you've got no excuse now to miss the Daytona 500!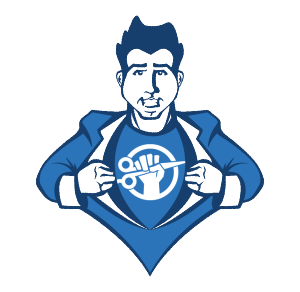 Chris Brantner is the founder of CutCableToday.com, a resource for people who want to cut the cord and still get the TV they crave. Follow him on Twitter @CutCableToday.