On February 26, movie buffs will take delight in celebrating the 89th annual Academy Awards. Celebrating the best and brightest in film, in front of and behind the scenes, the Academy Awards shines a light on those who have worked hard and excelled on screen in the previous year. The best picture category is filled with some amazing films in 2016. From Fences to La La Land, you won't want to miss seeing who wins. Make sure to tune in early to see the winners, the losers, and what they wear! The ceremony starts at 7 p.m. ET on ABC.
You don't need cable or satellite to watch The Academy Awards, since it's on ABC. There are multiple ways to watch the show with your antenna or some folks like to watch TV online. If you cut the cord for good and finally got rid of your cable company, one of the best decisions you can make is picking up an HDTV antenna. Not only will this allow you to watch the Academy Awards, you'll be able to watch a variety of local channels for free!
What's the best way to watch the 89th Academy Awards?
The Academy Awards is on ABC, so the easiest and least expensive way to watch is with your antenna on your TV. Choosing the right antenna is one of the most important parts of cord cutting. If you haven't picked out an antenna you should do it today at Best Buy, Walmart, or RadioShack. Having the right antenna will give you access to as many channels as you can get in your area, with the best picture and sound quality
If you have your digital antenna set up, you can watch The Academy Awards with no problem. If you're not available when the show airs and you have an over-the-air DVR, you can record the show and watch it later. A DVR is  a great companion to your antenna. With the right DVR, you can record shows while watching others. You can also sync up your DVR with your streaming devices, so you can watch the Academy Awards (or anything else you record) from anywhere.
Another option is to stream the Academy Awards with a live streaming service. Sling TV, PlayStation Vue, and DIRECTV NOW all offer ABC in their respective packages. Each package offers a 7-day free trial. The downside to streaming as opposed to watching with an digital antenna is that most cities won't receive live stream access. While each service has nationwide on-demand ABC access, only select cities like Los Angeles, New York, and Houston receive live stream. You can check out information on Sling TV packages here for your cheapest option.
After the trial, you'll be stuck with the monthly cost of whatever service you choose, too. Depending on the service that means you'll pay anywhere from $25-$35 a month or more. If you're signing up just for ABC, it makes much more sense to save your money and watch with your TV antenna, for free! So, if you're just looking for a way to watch The Academy Awards, save your money for popcorn and just watch on your antenna!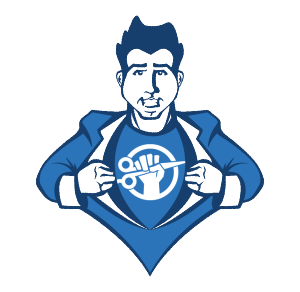 Chris Brantner is the founder of CutCableToday.com, a resource for people who want to cut the cord and still get the TV they crave. Follow him on Twitter @CutCableToday.