According to conventional wisdom, television channels are organized by simple numbers; 1, 2,10, etc… But what people may not realize is there is an entire subset of television channels, bundled together, and hidden from people with cable television.
These hidden networks are called Digital Subchannels, and they're quite possibly the coolest thing about over-the-air television.
How Subchannels Work
Back in 2010, broadcast networks (ABC, NBC, etc…) were required to switch their signal from analog to digital and the by-product of this switch was the birth of digital subchannels. Essentially, when networks send out a broadcast signal, there's still some extra space left over on the signal.
What broadcasters will often do is add additional transmissions onto that signal, and those additional transmissions are the subchannels. Think of it like a person living alone in a six bedroom that decides to take on some roommates.
If you're still stuck with cable, I can understand your confusion. I mean, why did nobody tell you about these mysterious hidden channels, right?
The answer is that cable companies are lazy, greedy, and do their best to hide the subchannels from you. On cable, your subchannels often appear in the upper 500 channels; which is why you probably haven't noticed them.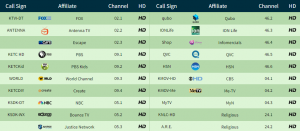 Accessing your Local Subchannels
However, if you have an OTA antenna it is much easier to find the subchannels. Each subchannel is demarcated with a decimal point. So if there was a subchannel on, let's say channel 2, the subchannels would be 2.1, 2.2., and so on.
If you would like to know what the subchannels in your area are, check out this state-by-state list of all the digital subchannels in the US.
At this point, you may be wondering what kind of content you can find on a subchannel. And the answer is: quite a lot. Digital subchannels are often local channels that have less strenuous programming formats.
From Doppler radar, to high school graduation, to art history; digital subchannels are pockets of niche content just waiting to be discovered. Some channels even broadcast reruns of classic television shows.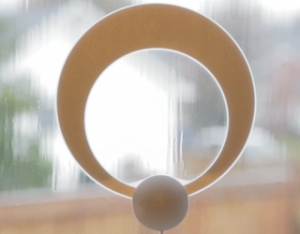 Getting More with your OTA Antenna
The bottom line is that with the addition of digital subchannels, purchasing an OTA antenna pretty much becomes a no-brainer.
Think about it:
For a modest investment of less than $100 you not only get access to hours of free television from the top broadcast networks but also all the weird and wonderful television programming that your local area has to offer. And the longer you have an antenna, the better that small investment becomes.
Contrast that with cable television, which almost always falls in value the longer you have it. Think about, for the first year of cable you'll often pay lower rates of $100 or less a month. But after that first year, your rates will almost always go up; despite receiving the same amount of service you had the year before.
A good service should always give you more for less, not the other way around. Cable has always been great in theory, but when stacked up against  cable TV alternatives like OTA, it almost always falls short. So the only question that remains is why are you still paying more for less? Take that leap, cut the cord, and let's kill the cable bill today!
Guest Post: Dave Kennedy is a long time cord cutter who became increasingly frustrated with the high cost of Cable TV and decided to make a stance. In 2011 he launched KilltheCableBill.com, a site dedicated to helping people save money through providing simple, cost-effective cable TV alternatives. Since then, David has helped 1,000s of people cancel their cable subscription while keeping the shows they love.