Right at the entrance to the Black Hills of South Dakota is Rapid City, a small municipality that authentically cares deeply about what holds its community together. The local businesses thrive to create a unique downtown. Local high school sports are headline grabbers. And the local TV reporters who deliver news into the living rooms become familiar names across dinner tables.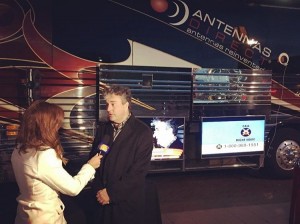 And, from the view of the Broadcast TV Liberation Tour, what holds this community together is a sunny attitude and unapologetic brand of kindness. When we rolled into the Main Street Square in downtown Rapid City, several hundred already gathered. The morning air was chilly enough that breath was visible. But even more visible were the smiles on the faces of residents.
They smiled because they knew something that more and more Americans are realizing – broadcast television is the best, most reliable window into your community.
In partnership with KOTA Territory News and TVFreedom.org, we increased the already broad smiles of over 400 Rapid City residents. We know that, today, they are feeling more connected to what matters to them most – their local community news and weather with the best programming in the world without a monthly fee.
"The smiles on these faces this morning thanks to @Antennasdirect for your generosity! @kotatweets — Priscilla Borrego (@prissb11) October 21, 2015″
We are grateful to Priscilla Borrego and the whole team at KOTA Territory News. You, the local broadcaster, have built a trust relationship with the families in Rapid City.