ClearStream™ 2 RV Amplified On-the-Go Antenna
Receive More Free TV Channels Everywhere You Go
ClearStream™ 2 RV Amplified TV Antenna
Includes an RV antenna, Preamplifier System, Mast Bracket, Installation Cables and Hardware, and Step-by-Step Installation Instructions
60+ Mile Range
For RVs, Motorhomes, and 5th Wheel Trailers with an installed elevating mast.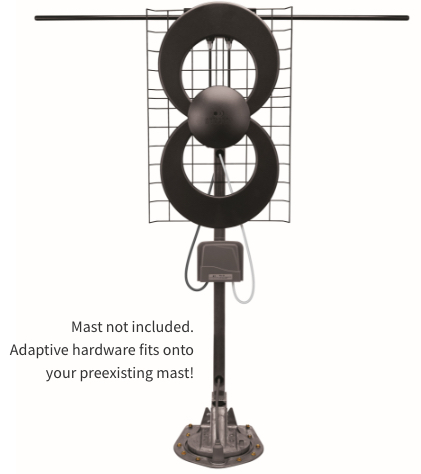 Long-Range Reception in Rural and Remote Areas
Proven Performance and Reliability. The ClearStream 2 RV antenna replaces your existing antenna already installed on the RV's elevating mast gear. The antenna is engineered to respond to a greater range of frequencies, along with a 60° beam angle to receive signals from widely-spaced broadcast towers. With a wide beam angle, you'll receive more free TV channels everywhere you go. In addition to the unique loop technology, the reflector focuses the antenna's power for added range and provides protection against multipath interference. The preamplifier boosts signal strength for weak signals and will ensure ample gain while maintaining low noise for clean, consistent signal performance in rural and remote areas. The ClearStream 2 RV antenna is powerful, reliable, and easy to install.
Lifetime Warranty. All of our antennas are backed by a lifetime warranty (90-day accessories warranty for the preamplifier), the best assurance among all antenna brands in the industry. Can you think of a better guarantee in life than never having to pay for TV again?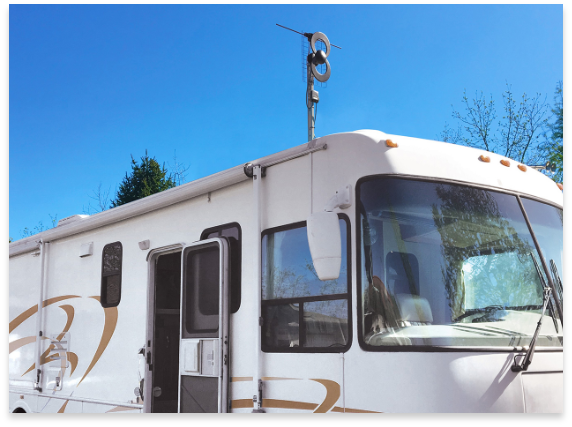 Product Highlights
60+ Mile Range
The CLEARSTREAM™ 2 RV Antenna uses patented technology to receive TV signals 60+ miles away from the broadcast towers.
Boost TV Signals
The Preamplifier System boosts UHF/VHF signals for dependable reception.
Ideal for Rural Areas
This antenna is ideal for rural and remote areas where heavy foliage can reduce the incoming signal.
Protection Against Interference
The Reflector focuses the antenna's power for added range and provides protection against multipath interference.
Adaptable and Simple Installation
Mast bracket easily installs onto existing elevating mast gear.
Multi-Directional
Dedicated UHF and VHF multi-directional elements.
What's in the Box?
ClearStream 2 RV Antenna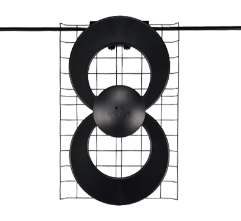 Preamplifier System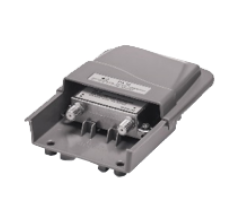 Mast Bracket and Hardware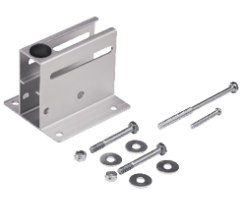 Installation Cables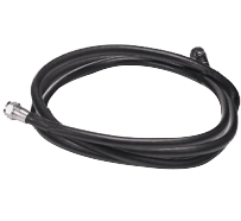 Lifetime Warranty
We are so confident with our advanced technology, we offer the most comprehensive guarantee in the industry.
Same-Day Shipping
Most orders received before 12pm CST ship the same day.
Expert Support
We are available 7 days a week, Monday – Friday 9am to 7pm CST and Saturday - Sunday 10am to 6pm, so call us toll-free at 1-877-825-5572.