Another month, another great time to be a cord cutter! We're thrilled to see that our ClearStream Flex antenna was featured in the list of the 100 Most Popular Picks in August by the New York Times Wirecutter. The team over at Wirecutter obviously have great taste and we appreciate them helping to spread awareness of watching over-the-air television for FREE with a TV antenna.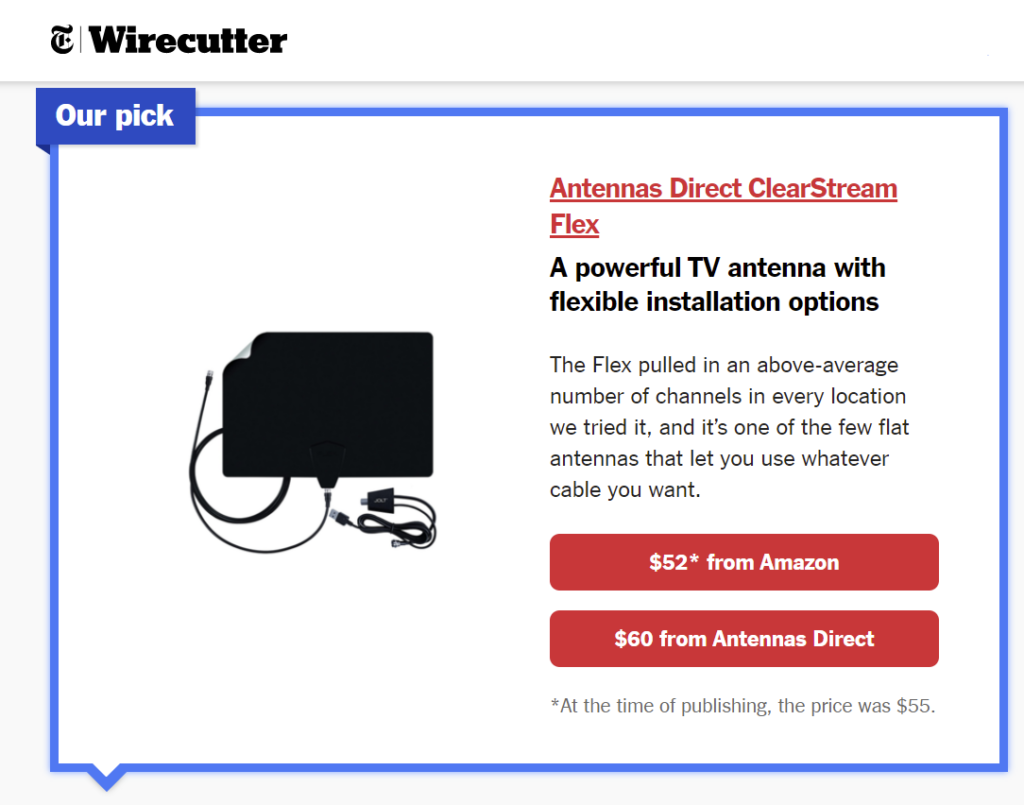 The ClearStream Flex was named the top-pick indoor HDTV antenna. According to the review, "The Antennas Direct ClearStream Flex is the simplest, most dependable way we've found to pull in dozens of TV channels for free." Thank you for the kind words!
You can check out the full list of Wirecutter's top picks in August HERE.