Last month we embarked on a multicity Broadcast TV Liberation Tour, taking our shiny Antennas Direct bus back on the road to bring American's the free local television they deserve. More than 2,000 Americans received free TV antennas at our tour stops in Albuquerque, Denver, Rapid City, Sioux Falls and Oklahoma City. With the use of these free antennas from our latest #ADBusTour, $3.6 million will be annually injected into the local economies. That's a lot of money!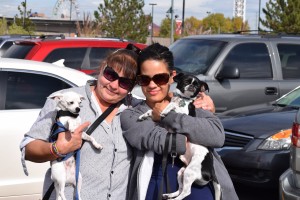 Even cold, bitter wind and heavy rain did not stop thousands of people from lining up, some overnight, to ensure they received a TV antenna. These people greatly value their access to local TV news including weather updates, emergency alerts and programming. We saw people from all walks of life waiting in line, and they were amazed at how much television they can receive with a TV antenna. The knowledge of how much money they would be saving with no monthly fee and the best high-definition picture drew huge crowds in each market. These hard-working people now have the opportunity to put some of their cash back into the community, instead of the wallets of pay TV CEOs.
This demand for broadcast television continues to increase as more Americans become aware of the growth in the programming. A recent study from Nielsen found that more than 650,000 US homes have switched exclusively to over-the-air TV viewing just in the last year. Those are our type of people!
In case you weren't able to make it out to one of our #ADBusTour stops, here is a recap video showing the importance of TV antennas, and what a newly liberated life means to these cord cutters.