Q: What do you do at Antenna's Direct?
Joanne: I'm responsible for everything from taking out the garbage 2x a day to product development and all the expenditures that go with it.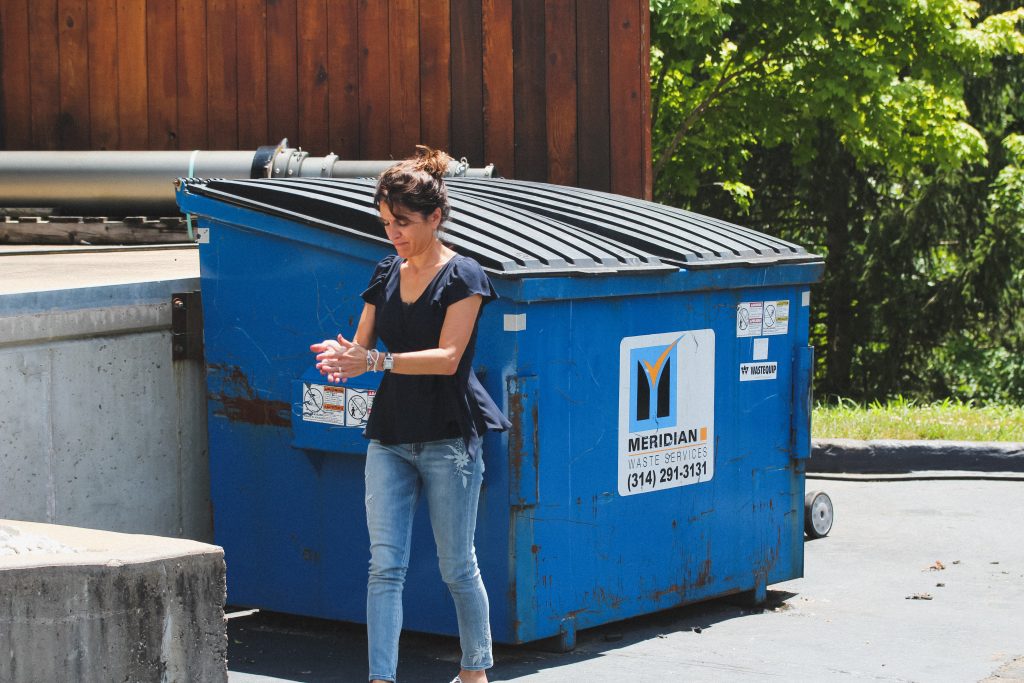 I take care of legal aspects involved in customs, patents, trademarks, litigation, difficult Human Resources issues, inventory management, purchasing of product…I'm THE MOM, life coach and general entertainment for the company.
I'm sometimes called "Opal of Knowledge". Christine, our Director of Marketing says "fixer of problems…fixer jester extraordinaire!
Q: What'd you do before this?
Joanne: I was born and raised in Rhode Island. My first professional Job was with a company called Field Publications. We published the weekly reader and I was a market analyst for them. Next was Black and Decker Household. For them I started in market research, then went to marketing promotions, then I was in forecasting and finance, then supply chain, then product manager, then I was director of marketing for Black and Decker in Connecticut. After that, I moved to St. Louis and didn't work for five years. I was raising my kids, so I took and taught martial arts. I have a 2nd degree blackbelt.
When I first started working for Richard at Antennas Direct, I just wanted a 20hr/week job. I answered phones here as a technical assistant reporting to Richard. At the time, there were only 4 people in the company. After 1 year in technical support, I told Richard: "I can do so much more for you." Then I started doing one thing after another and then it was like "viola!" 11 years later, here I am.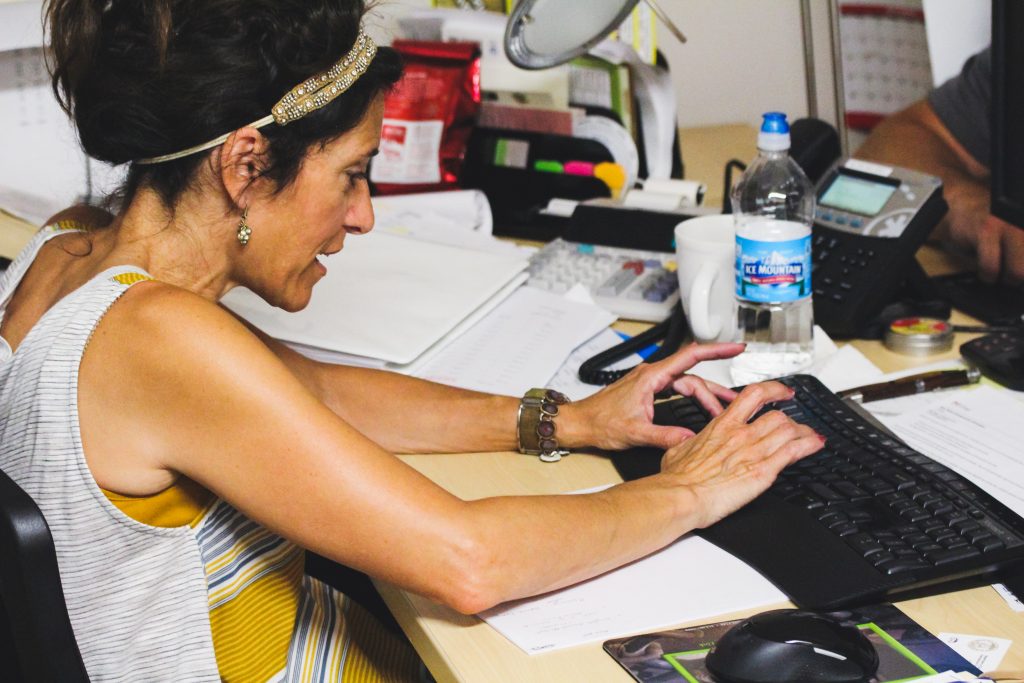 Q: Have you been to any cool places with Antennas Direct?
Joanne: I went to Asia to work with our factories there…vetted new factories and I ate a fish eye for $100.
Q: EW! How did you do that?!
Joanne: I just swallowed it. It was $100 bucks, I had to do it! I've been to Asia twice. I went to Hong Kong and went up Victoria Peak, that was cool. I also got to visit the copy mall in China, it's a place where you get knock off designer items. When I go over there I work with factories…and vet factories and screw around and have fun.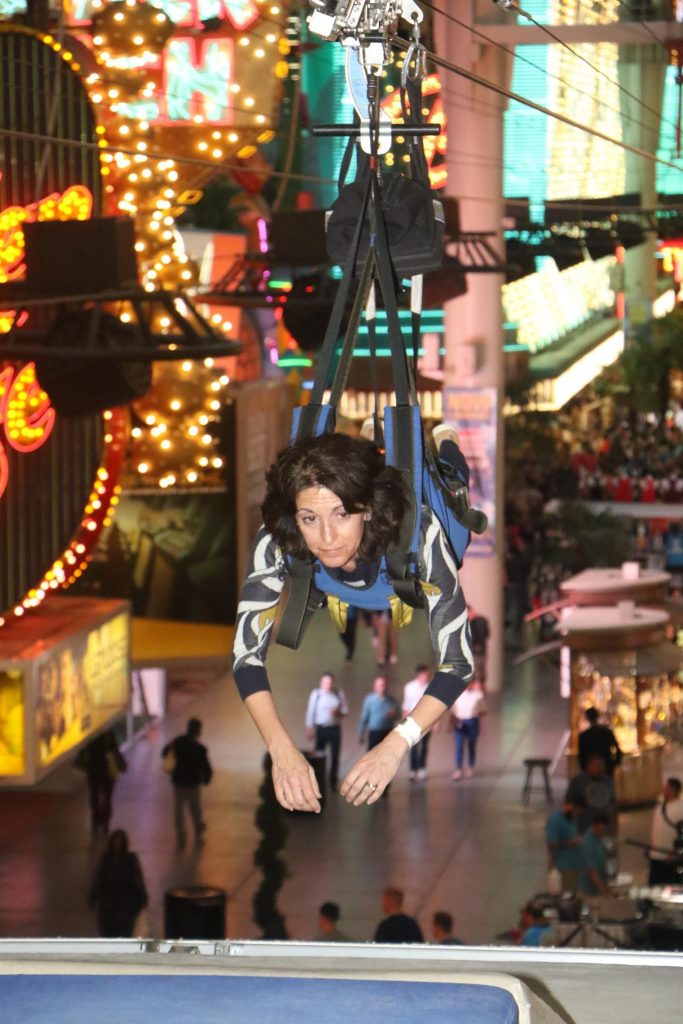 We also go to Las Vegas as a team for the consumer electronics show…that is always fun! In January, we went to the Daytona 24 Endurance Race as a group on our tour bus and I took a truck stop shower when we got to Florida! I'm fulfilling my list of "firsts".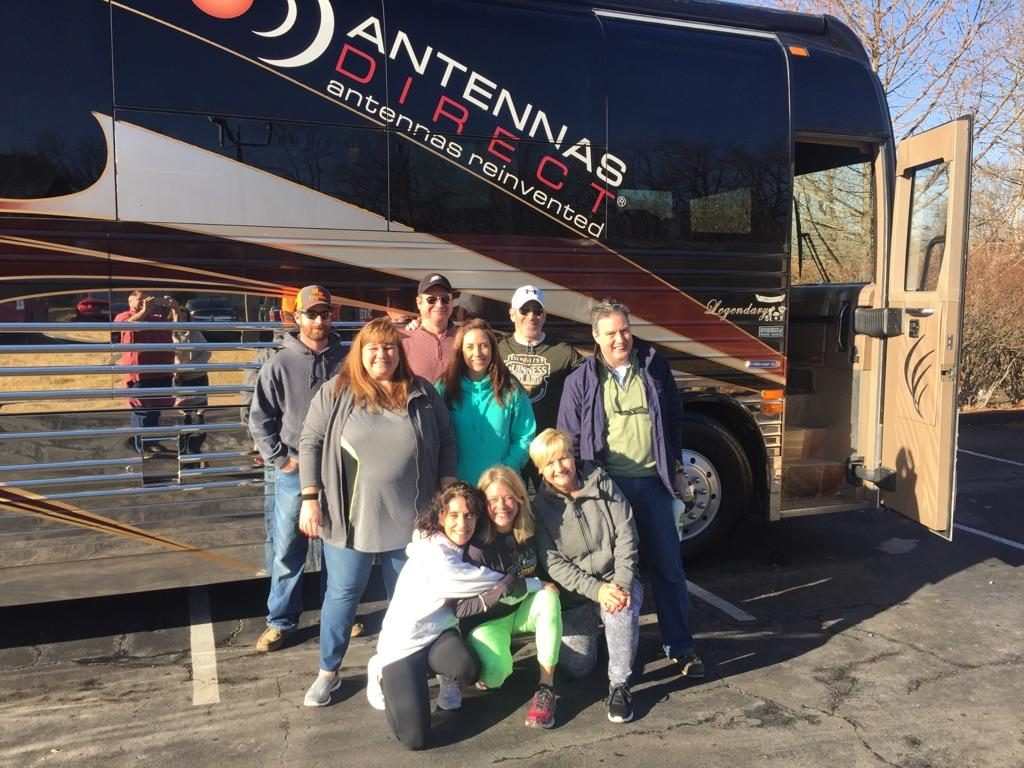 I'M PLANNING MY FUNERAL! I'm getting buried in a basket casket.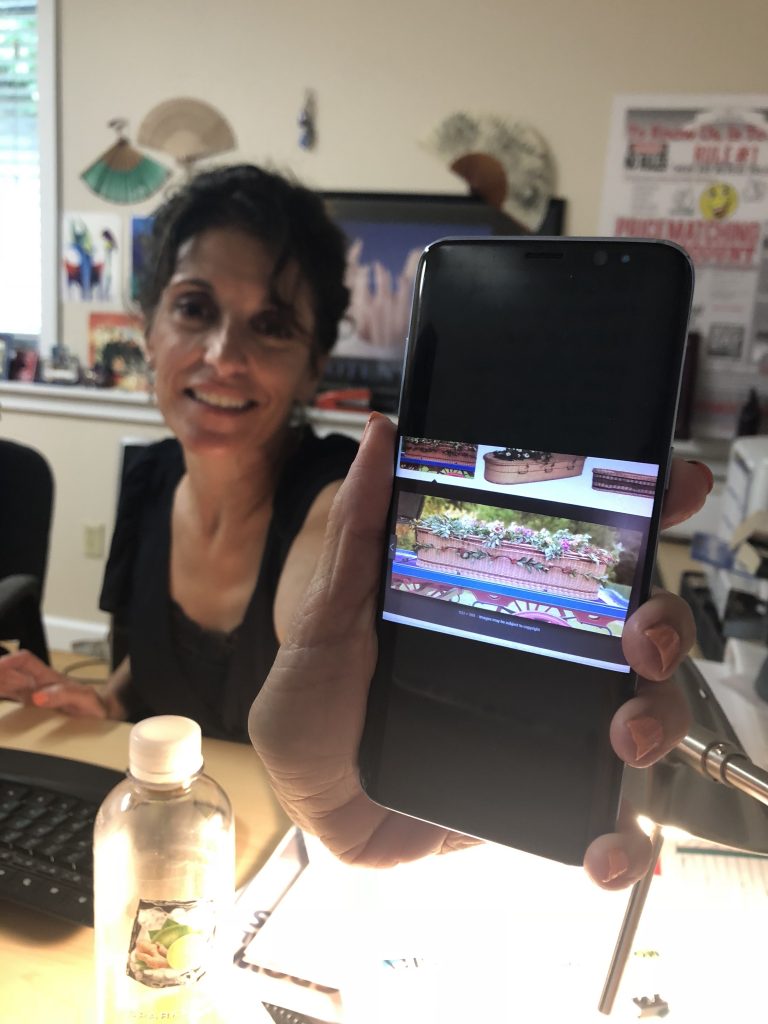 The theme is put the fun back in funeral and it's a potluck. Everyone needs to bring something dead, my kids are bringing me.
Q: What else have you done on your list of firsts?
Joanne: On Ash Wednesday I did a drive through Ash and Dash. Went to Ices Plain and Fancy and had ice cream with booze in it called Marshall's Old Fashioned. Drove a bobcat when we were doing some construction on our parking lot. Drank moonshine for the first time. Took a helicopter ride in the Ozarks. Zip Line in Las Vegas, and I won $600 bucks on a slot machine! Shot a big gun for the first time.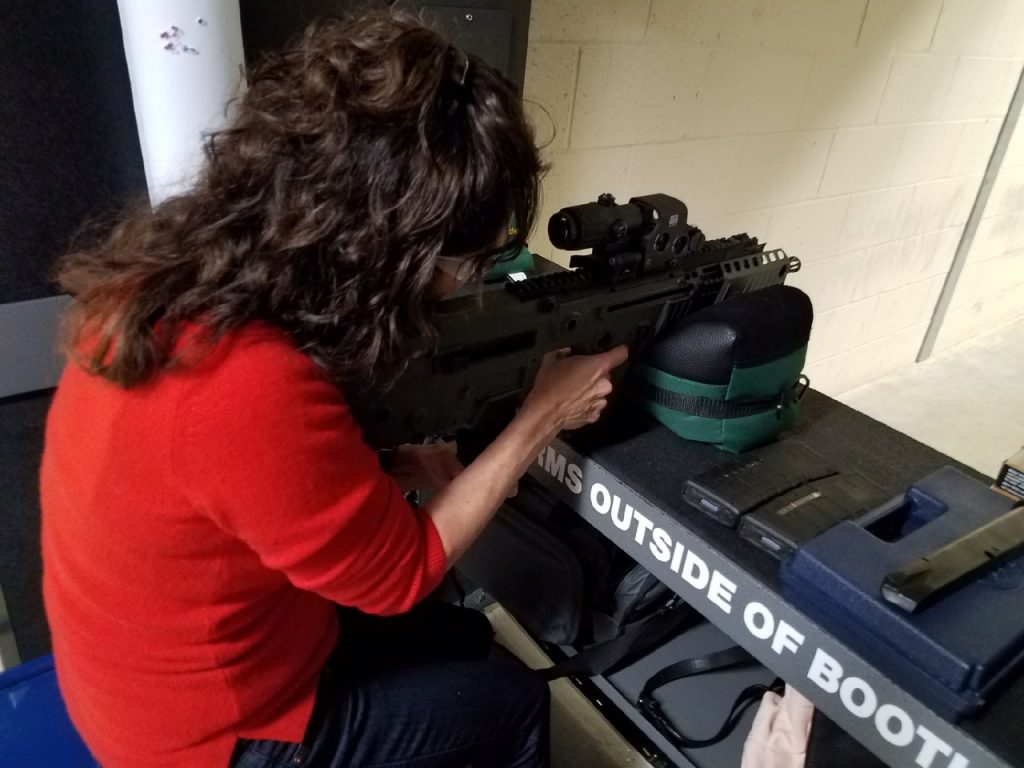 I ALWAYS dress up for Halloween. Walked the 5K before the St. Patrick's Day parade, walked the 5K at the Daytona 24 Endurance Race.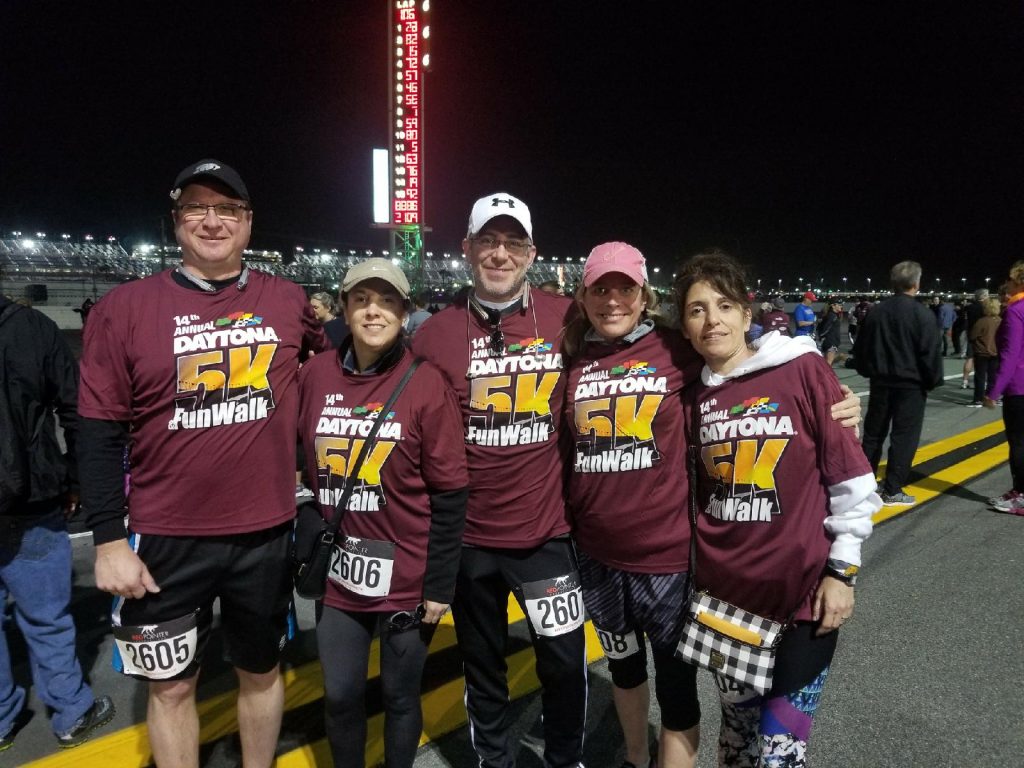 We play pranks on each other in the office and last year they filled my office with beach balls. We always have so much fun here at the office and out of the office when were together!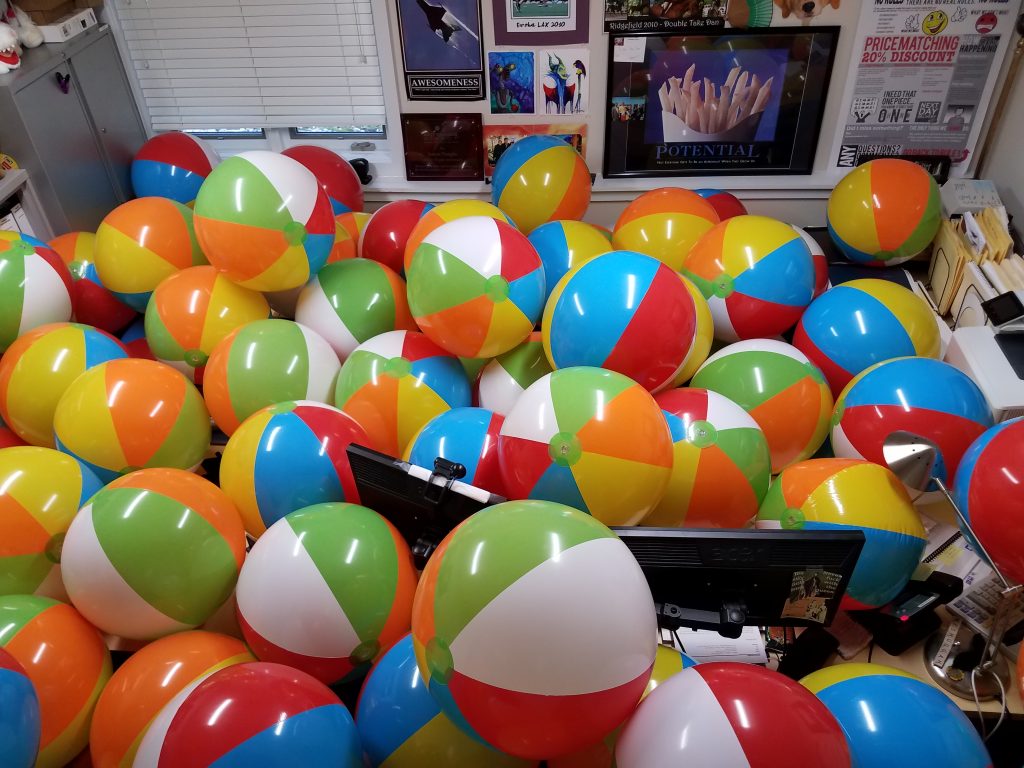 Q: Anything you're excited about the future of AD?
Joanne: That's a hot topic here. It's a very in flux industry right now, so it's a challenge. The exciting thing is that the future is a challenge. The scary part is that the future is a challenge.
Q: Tell me about your antenna
Joanne: My antenna is slapped right on my bedroom wall, it sees all.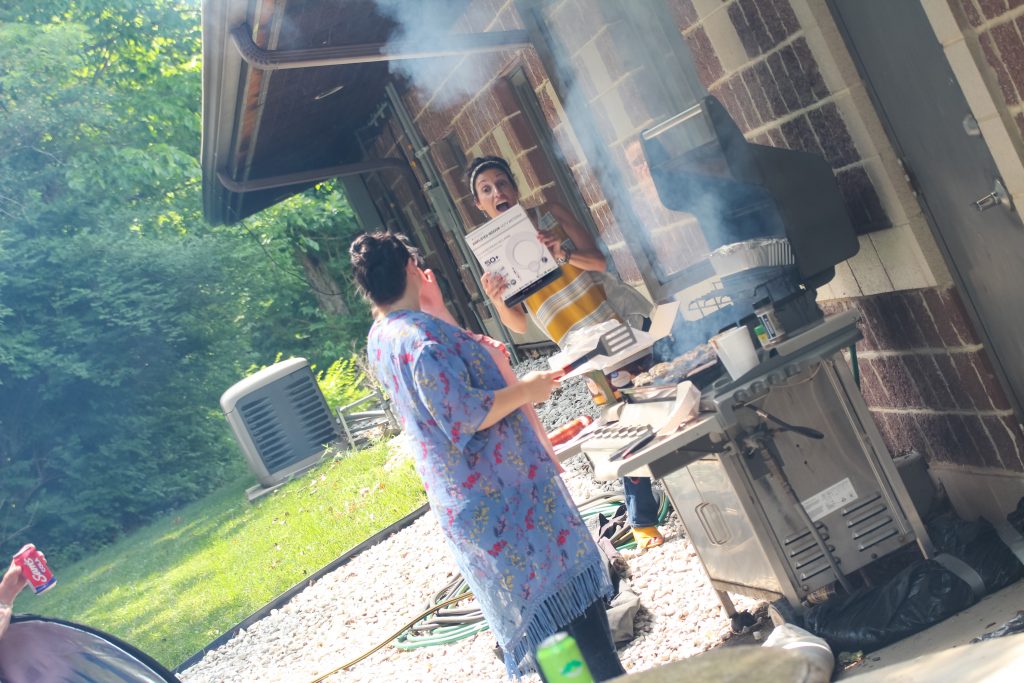 Q: Favorite thing you get to watch with your antenna?
Joanne: I like to watch I love Lucy and I also like to watch masterpiece theater on Channel 9, my fav's are Victoria and Poldark.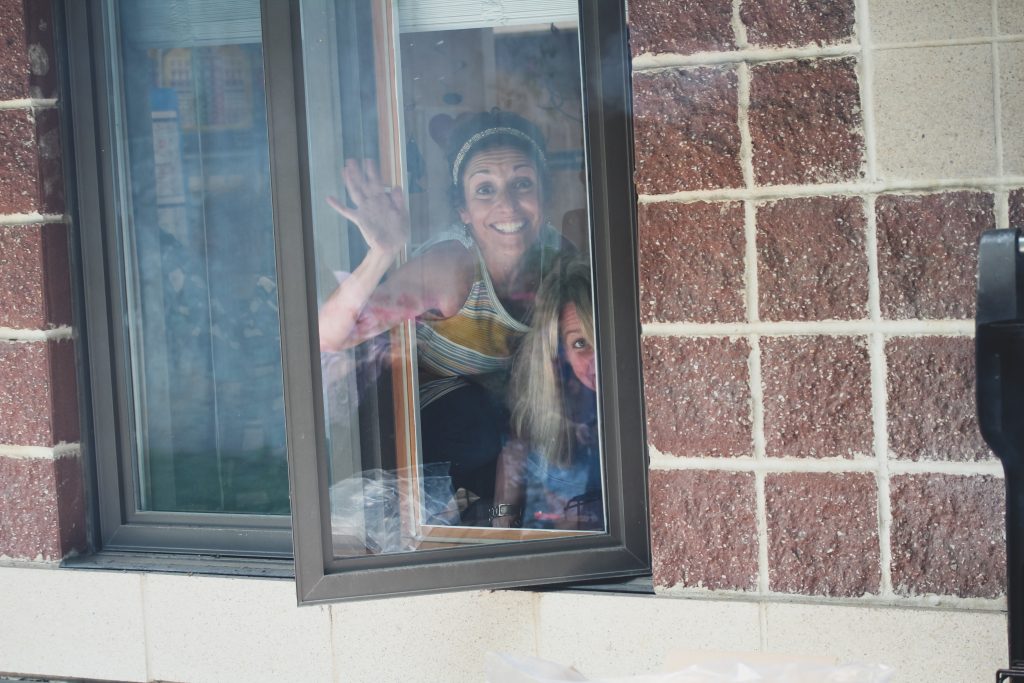 Q: What're you doing with you're not at Antennas Direct or hanging out with Antennas Direct
Joanne: I like to walk and I like to row. I row in my basement on my machine and I walk my neighborhood because it is very hilly.
Q: What's your favorite part about Antennas Direct
Joanne: ALL THE PEOPLE…that and taking out the garbage. We love working with each other, some people say that might make it harder to work together, but I think it's easier to have conversations that may be difficult because we're close and we know that we're never attacking one another. When you're in a big company there can be a lot of politics, but when you're as close as we are there's no politics. We're FR-AMILY. You should see my reviews on yelp, always a good time!