Q: WHAT IS YOUR ROLE AT ANTENNAS DIRECT?
Christine: I have been Director of Marketing at Antennas Direct for 6 years. I am privileged to work with a fantastic, hardworking team of women and men. I feel proud and blessed to be supported by such exceptional people. I also quarterback our large external marketing team which holds a special place in my heart. If there is one thing I could say about my entire team, it's that THEY ARE AWESOME! I also manage our ecommerce site, PR, social media, product packaging, videos, photography, and an endless list of other projects. I serve on our leadership team, which develops and plans our business and marketing strategy for the coming years, and I work closely with our VP of Sales to collaborate line review meetings with retail partners. I love producing marketing content to educate people about TV antennas!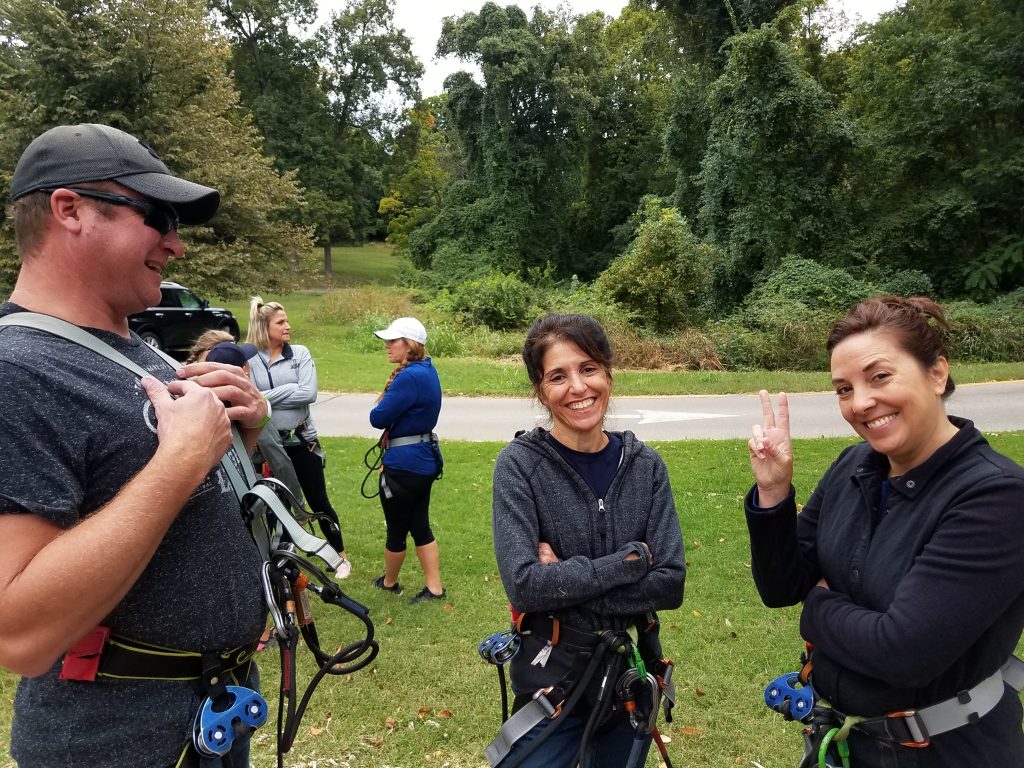 Q: HAVE YOU BEEN TO ANY COOL PLACES WITH ANTENNAS DIRECT?
Christine: I have been to China and Taiwan. The Chinese culture and people are remarkable and welcoming. They are genuinely interested in who you are as a person and possess an impressive work ethic like nothing I've ever experienced. Some of their living conditions can tug at my heart and remind me I have nothing to complain about in my life. Both China and Taiwan are beautiful countries, both similar and different at the same time. I had the opportunity to enjoy great food at some incredible restaurants in Taiwan. We blew glass and went to the copy mall where everything is a knock-off of large U.S. brands of fashion! I've also traveled to Canada, which is beautiful and much like the U.S, to meet with our Best Buy Canada retail partner.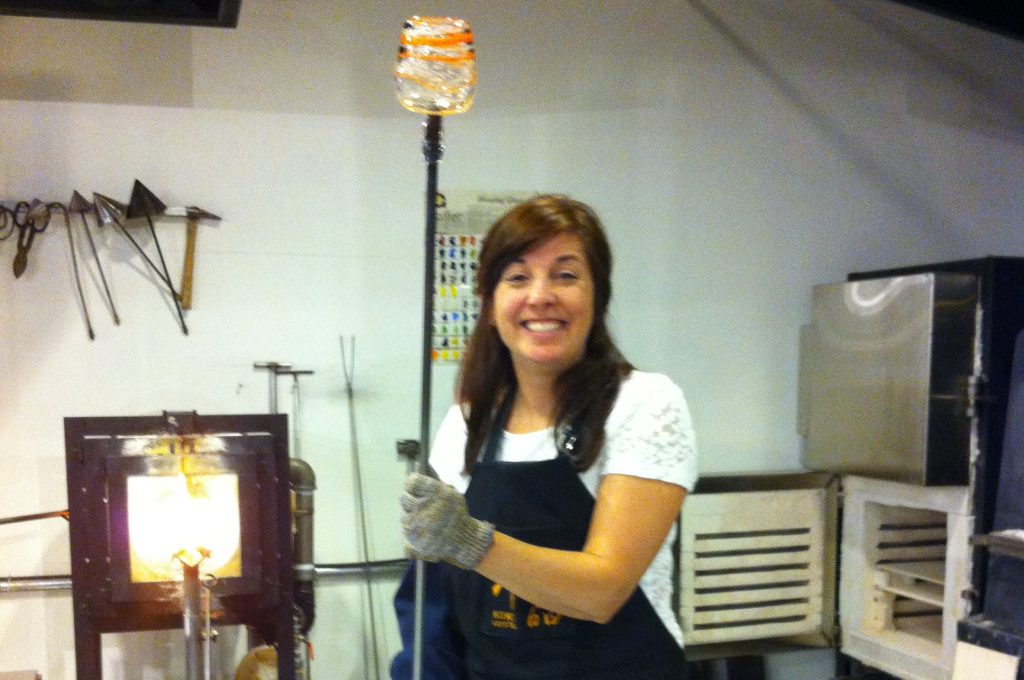 Q: What are some fun stories from life at AD?
Christine: Our team is always ready for fun activities together. We've built a great bond by just hanging out and doing all sorts of fun stuff.  We do anything from enjoying lunch out together, drinks after work, dressing up for our annual Halloween parties or adorning pirate garb for annual pirate day. This year, we took a bus to Daytona to see the 24-Hour Rolex, which is an endurance competition in the racing industry where they drive/race for 24 hours straight. We've been to an Escape Room, Cardinals ball games, Uranus – a Fudge and General Store about 2 hours west of our office – and we have beer-thirty on Fridays. There are so many things we have done together, I just can't name them all. We work hard and play hard!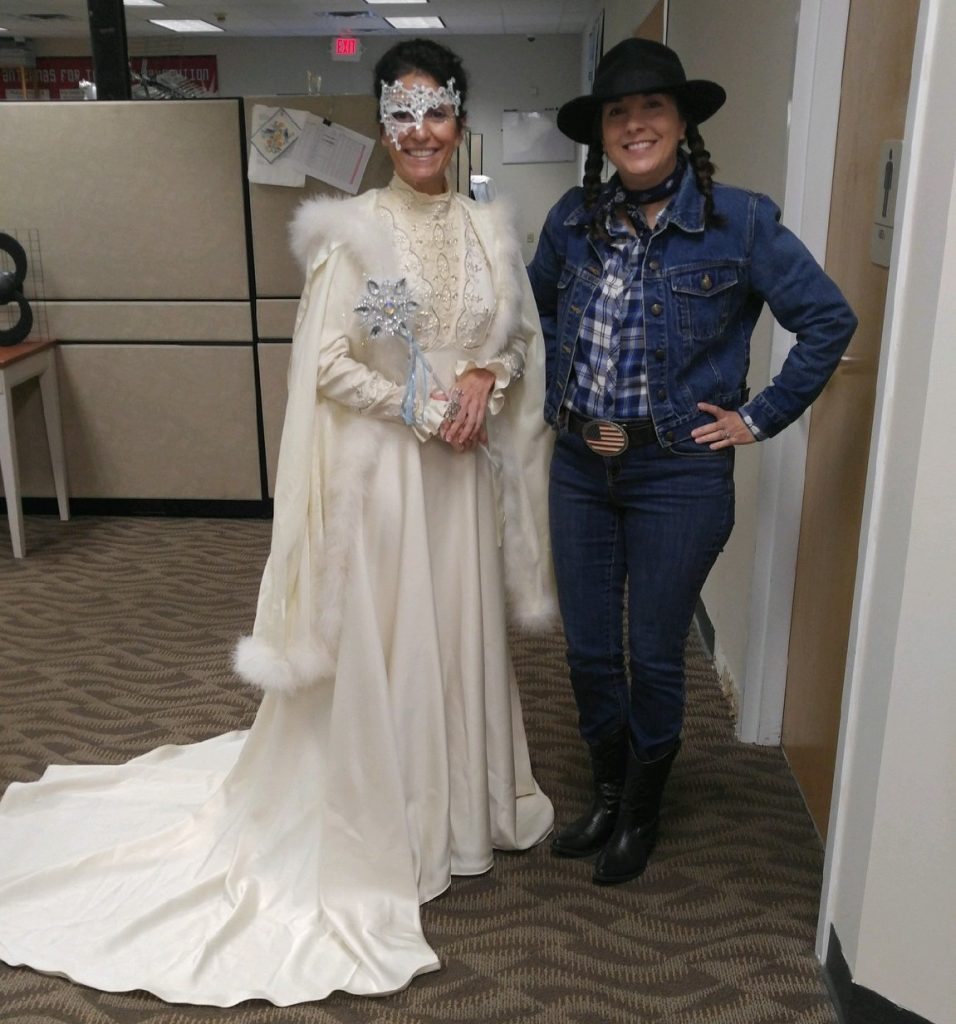 Q: ANYTHING YOU'RE EXCITED ABOUT FOR THE FUTURE OF AD?
Christine: I look forward to the new ATSC standard coming out, and what it will offer consumers as a way to watch their network and local channels for free, so they don't have to pay that cost. They will have the ability to branch out to other streaming options as well. I am really excited about all the great features and benefits the new standard is going to bring consumers in the upcoming year.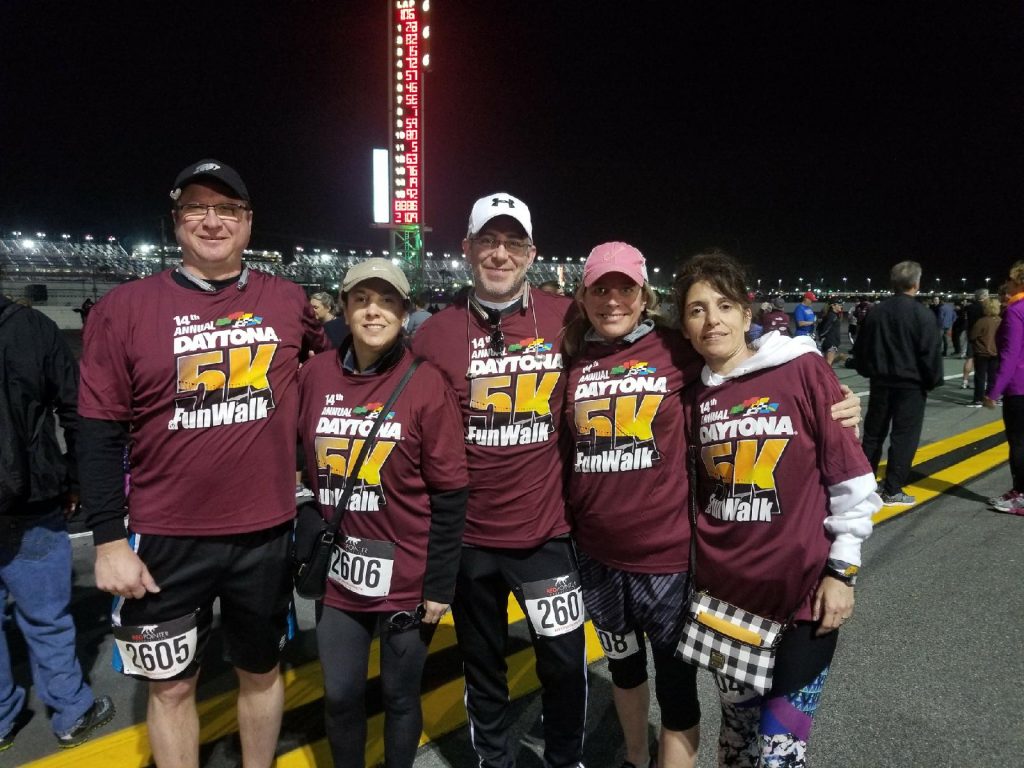 Q: TELL ME ABOUT YOUR ANTENNA
Christine: When I was growing up, we always had an antenna, but then cable TV was brought to market and my parents switched, so I thought antennas were dead. Before I started with Antennas Direct, I didn't know you could use an antenna to watch broadcast TV. I have a few ClearStream Eclipse antennas connected to the TVs in my house and I love broadcast TV, the picture is amazing. My family and friends come over and say, "WOW! You must have an expensive TV!", and I say, "Nope, I have a TV antenna!".
My favorite show is The Voice – I am rooting for Kennedy Holmes because she is an amazing 13-year-old singer from St. Louis. The other night she sang "What About Us" by Pink and it gave me goosebumps – she is so freaking awesome! I also watch Masterpiece Theatre on PBS. There is always something great to watch on broadcast TV.
Q: WHAT'RE YOU DOING WHEN YOU'RE NOT AT ANTENNAS DIRECT OR HANGING OUT WITH ANTENNAS DIRECT COLLEGUES?
Christine: I'm at home with my hubby or spending time with my kids and 7 grandchildren. I have a big family and there's always things we are doing together, sports or dance competitions. I love it when they ask me to watch the kiddo's. I have 2 stepsons and a daughter. My elderly father lives with us, so it's a big responsibility taking care of my pops.
 Q: WHAT'S YOUR FAVORITE PART ABOUT ANTENNAS DIRECT?
Christine: THE PEOPLE and culture! We have an awesome work environment; casual, fun, and everyone in this company is simply magnificent!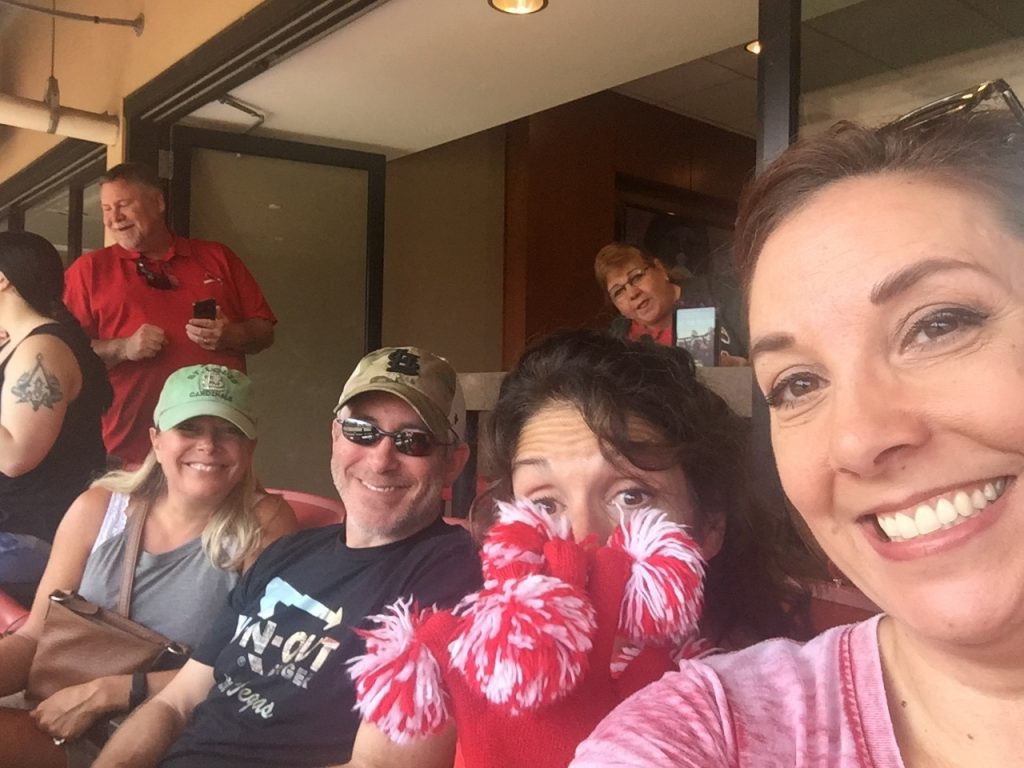 Q: WHAT WAS YOUR CAREER LIKE BEFORE ANTENNAS DIRECT?
Christine: This is going to be a little long as I have worked since the age of 10!
The beginning of my career is where it really gets interesting. My grandparents owned and operated an Italian frozen food business called Maria & Sons, a few miles from The Hill in St. Louis, which is a long-established Italian-American neighborhood with family-owned delis, sandwich shops and bakeries, trattorias, pizzerias, and upscale Italian eateries. There were so many members of my family working at Maria & Sons; my mama, papa, aunts, uncles, cousins, great-grand aunts and uncles, and many wonderful family friends. I remember at a very young age, going into the factory and kissing and hugging everyone when I would arrive, even though they were cooking, packing products, running machines to make ravioli, tortellini, or simply packing up the lasagna and mostaccioli – I always made sure I gave everyone some love. We were one big happy family and it can bring tears to my eyes when I think about those times. I really miss the people who made my grandparents' company such a huge success.
My grandmother was an amazing woman! She ran the company and saw an opportunity (with my uncles help) in grocery stores – she jumped in with both feet! She was my hero and mentor. I loved hanging out with my grandma and I miss her so much! She came to America from Sicily when she was 14 years old, along with her 7 brothers and sisters and my great-grandmother. My great-grandfather was already here trying to establish himself, so he could bring his family to America for better opportunities. That is a story for another time. I'm sure you want to know more about how I was a part of this great family adventure, right? I think I was around 10 when my grandma put me to work. My mom used to bring me to the factory after school and during the summer to answer phones and take orders from restaurants and grocery stores for fulfillment. As I grew up, I learned how to pack frozen food products for resale, be cashier in the store-front, and run some of the pasta machines in the factory. Maria & Sons is still in business, same location since the 1970's, but our family sold it and the new owners continue the legacy of our family brand. I left Maria & Son's when I was 22 years old to pursue opportunities to grow personally and professionally.
I guess you can say I have a LONG history in product development. Before coming to Antennas Direct, I was Senior Product Manager for ready-to-assemble furniture at Furniture Brands, the parent company for Thomasville, Broyhill, and Lane, along with a ton of high-end furniture across the U.S. This was another great opportunity for me because I was able to work with talented furniture designers and overseas factories – it was amazing! I traveled to countless provinces in China and Hong Kong to manage quality control during production to bring beautiful furniture to market.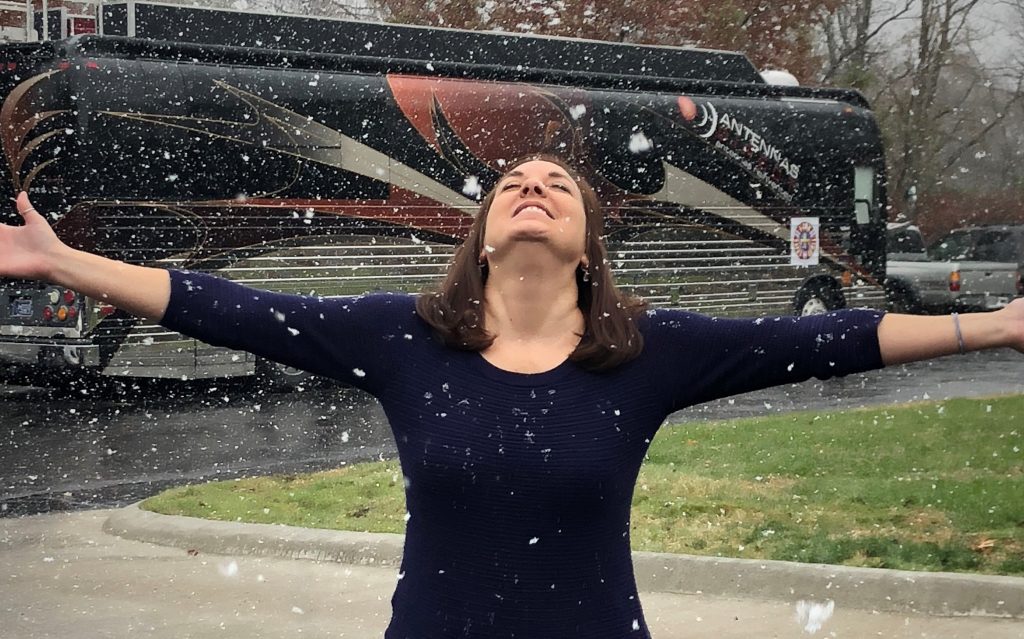 Before Furniture Brands, I managed eye protection for Kimberly Clark as one of many category managers for personal protection equipment. I completely enjoyed designing eyewear for construction, traffic and factory safety.
Before Kimberly-Clark, I worked at St. Louis based Schroeder & Tremayne for 16 years. I started out in order entry, moved up to sales team assistant and then began working with the marketing team, assisting in bill of materials and product development. This was my first taste of product management and I LOVED IT! I was able to thrive at this company because the owner had a strict work ethic and wanted things done a certain way. This really allowed me to grow up in a professional sense, and I started working closely with the Product Managers.
Q: HOW ABOUT YOUR EDUCATION?
Christine: I started my family young and didn't go to college right after high school. I attended Lindenwood University in my early 30's and graduated in 2005, while married, raising three kids and working full-time. Because my kids were getting older, my BFF and I decided it was a great time for us to do something for ourselves, so we decided to go to college and get a degree. Let me tell you, it was tough, but I LOVED every minute of my education. I was able to achieve my BA in Business Administration with honors– WOOT!
Thank you for allowing me to tell my story!