We ended this awesome leg of the #ADBusTour in Baltimore, MD on Monday! It was a bittersweet morning, sad to see the tour come to an end, but excited to hand out hundreds of antennas and get back home to plan our next tour!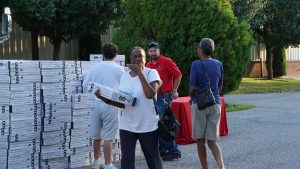 We had a crowd of people join us at Grace Bible Baptist church, we weren't able to fit everyone in the parking lot! We started a drive through giveaway, handing people their ClearStream 2V antenna through their car window, and we were met with hundreds of thank you's and stories of appreciation for giving them access to their local television.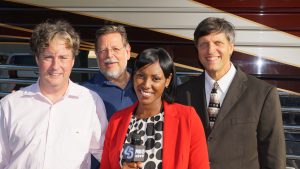 We gave away 400 C2V's in an hour! Thank you to WBFF's Amber Miller who was on hand broadcasting live, it was wonderful to meet her and the WBFF team who helped to hand out antennas and talk to the crowd.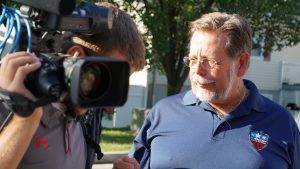 We also had Mark Aitken, the Vice President of Advanced Technology for Sinclair Broadcasting Group, Inc. at the Baltimore giveaway, and it was great to hear from him the importance of over the air television. Thanks for hanging out with us and talking to the lines of people!
If you weren't able to make it out to any of our #ADBusTour stops this year, never fear, you can use the coupon code ADBUSTOUR35 for 35% off your purchase on our website. Feel free to give our friendly customer service folks a call and they can help you determine what antenna would work best for your location!
What's next? We'll take a few days to recuperate, then we will begin planning our next big adventure! You know us, we're never satisfied sitting still.