We might have jumped the gun by saying the Charleston crowd was the friendliest group we've ever met on an #ADBusTour giveaway because the Asheville line was some tight competition! The line started at 3AM at the Bryan Easler Toyota in Hendersonville and at 6am the line had grown to over 800 people.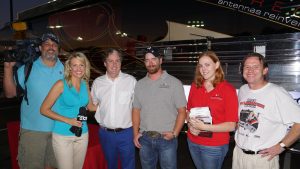 WLOS' Lauren Brigman was broadcasting live from the giveaway and was the sweetest lady to meet and spend some time with. She was shocked to see the line and walked around speaking to people who had been waiting hours for their antennas.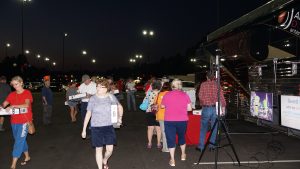 Once the giveaway started at 6AM we FLEW through antennas, giving out 350 antennas in less than 30 minutes! Everyone in line who was not able to walk away with an antenna received a coupon for 35% off the purchase of an antenna. It was the most grateful and courteous crowd, every single person came up us and said thank you and how much it meant to them to have access to a TV antenna. It's moments like that when we realize how lucky we are to be able to provide that for people.
The #ADBusTour is nearing the end. Our final giveaway is Monday at Grace Bible Baptist Church in Baltimore, MD. Mark your calendars, set your alarms, do whatever it takes to make it out for the final stop!