Today, we are proud to report that Antennas Direct and TVFreedom.org liberated 300 of our fellow Americans on the Eve of Independence Day in Chinatown, San Francisco. Even though the giveaway was scheduled to start at 9 AM, local residents began to line up as early as 5 AM for their chance to get access to the best, high definition programming the world has known – over-the-air broadcast television.
What made this particular TV Liberation Bus Tour stop especially significant was our partnership with the 2015 OCA National Convention. This diverse group of community leaders gathered in San Francisco to unify advocacy efforts for Asian Pacific Americans.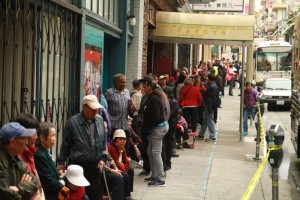 And when it comes to unity, there is nothing more powerful than broadcast TV. We took the opportunity to make a statement about the diversity of local television – previously marginalized or underserved communities now have an amplified voice with digital broadcast.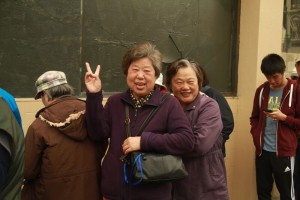 And that statement came through loud and clear. More than 1,000 people were on-hand to receive one of our ClearStream Eclipse TV antennas – the latest innovation in over-the-air technology.
Some highlights of this giveaway include:
KRON 4 is a powerful voice for local San Francisco news. So we were thrilled that they covered our trip to town with such journalistic excellence!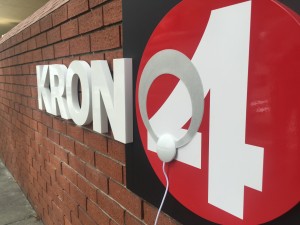 The star of the show was our latest innovation, the ClearStream Eclipse. It is the perfect antenna for an urban environment like San Francisco. The small, but mighty indoor TV antenna can grip and regrip to any flat surface and has a range of up to 50 miles from the broadcast towers.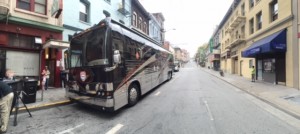 The Clayton Hotel, which serves as a Chinatown Community Development Center (CCDC), was kind enough to host our bus. This was the perfect location because we were able to get antennas into the hands of Asian Pacific Americans who need reliable access to in-language, relevant community programming.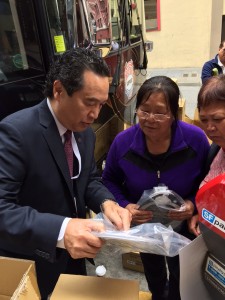 Ken Lee, CEO of OCA-Advocates even pitched in to help  hand out antennas to constituents. Since he is a big champion of broadcast television and Antennas Direct, he even explained how our Eclipse works.
KTSF 26 provides a multicast of in-language content for Asian Pacific Americans and their dedication to over-the-air was the biggest source of energy around bringing us into town.
KPOP, a 24-hour Korean pop music network, also supported the event with comprehensive coverage. They received great feedback on just how excited people are to receive broadcast television.
Special thanks go out to Dennis Wharton, Executive Vice President of Communications for NAB and a class act; Michael Moon, an active member of OCA-Advocates and the man who had the vision to make this happen; Cindy Wu, Deputy Director for CCDC and an important advocate for Asian Pacific Americans; Philo Farnsworth, the Father of Television; Robert Kenny, the driving force behind TVFreedom.org.
Learn more about our TV Liberation Bus Tour, go to our #ADBusTour landing page.