Over-The-Air Television Made Wireless!
Pause, Rewind, and Watch Live TV
Get it today at Best Buy and Walmart or buy direct by choosing Shop Now below.
ClearStream TV™
OTA WiFi Digital Tuner

Includes power adapter
Measurements: 4.25" long by 1.5" tall
Download the free companion app
Works with any HDTV Antenna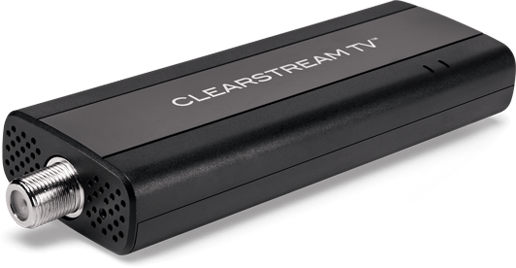 Over-the-Air Television Just got EVEN Better
ClearStream TV connects through a wireless network to combine live, local broadcast TV with your favorite smartphone, tablet, or streaming device, anywhere in your home. Pause, rewind, and watch all your favorite network shows using the free ClearStream TV companion app and an HDTV antenna with no subscription or monthly fees. Includes a program guide to preview all your upcoming shows.
Advanced performance. It's over-the-air television made wireless! The advanced performance of ClearStream TV lets you place your HDTV antenna in the best location to receive over-the-air TV reception. You'll never have to connect the antenna to your TV, only to the ClearStream TV. Use the free ClearStream TV companion app to watch on your tablet or smartphone, or use your streaming device to watch on your TV.
Easy to install. With only a few simple steps, you'll be on your way to watching live TV using your home WiFi network, an HDTV antenna, and your favorite smartphone, tablet, or streaming device. You can pause and rewind live TV for up to 1 hour.
Choose your streaming device. ClearStream TV is compatible with the following branded products: Roku, Google Chromecast, Amazon Fire TV, Amazon Fire Stick, Kindle, Apple TV, and iOS and Android smartphones and tablets.
Minimum OS requirements: Android 4.2 or above, iOS 8.4 or above, tvOS 10.2 or above, Roku v7.50 b4099 or above, and Amazon Fire devices from 2013 or newer.
Pause, Rewind and Watch Live Television for Free!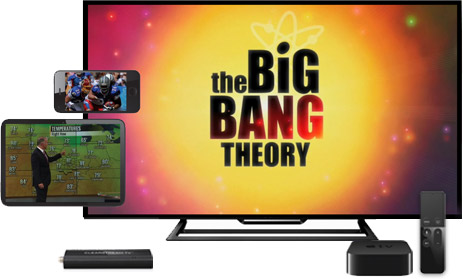 Assembly and Installation
Setting up your ClearStream TV is quick and easy!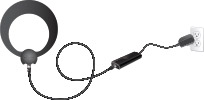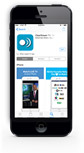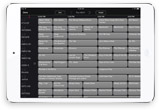 What Channels Do I Get?
Type in your zip code to see all of the channels available in your area! Available to U.S. residents only.
Want to Bundle it?
10% OFF

When You Purchase ClearStream TV and an HDTV Antenna!
We've made it easier to find everything you need to cut-the-cord all in one place. Shop now for HDTV antennas, accessories, and the ClearStream TV Over-The-Air Digital Tuner.
Pause and Rewind on Your Favorite Device
Now you can pause and rewind live TV for up to 1 hour into your program. ClearStream TV makes it easy to enjoy your favorite shows, so you have the control to pause and rewind when using our app for smartphones, tablets, and streaming devices. You can even fast-forward through commercials!
Find Cord
Cutting Savings
Our Connection Crew has liberated millions of callers from cable and satellite subscriptions, endless customer service calls and bad service.
Frequently
Asked Questions
Questions about ClearStream TV? Click here for frequently asked questions or ask an expert by calling our Connection Crew at 1-877-825-5572.
ClearStream TV™
Support
Click below to visit Antennas Direct's ClearStream TV Support center to find quick start guides, FAQs, assembly and installation videos, and more.