ClearStream Wireless TV Antennas
Watch and Record Network TV Channels Using Your WiFi Network
Bonus Features
Record • Pause • Rewind • Remind
Record your favorite shows and watch them on-the-go anywhere, anytime, no Internet required.
What's in the Box?
ClearStream ECLIPSE or FLEX HDTV Antenna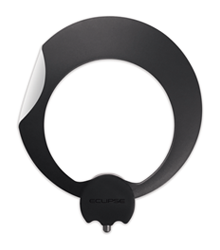 ClearStream TV WiFi Tuner Adapter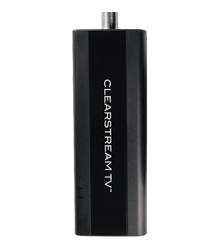 12 ft. Coaxial Cable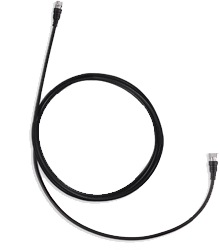 Power Adapter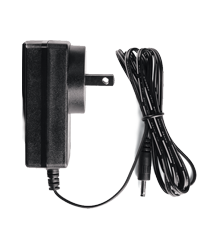 What do I Need?

ClearStream TV App on the device of your choice.

WiFi
Minimum OS requirements: Android 4.4 or above, iOS 8.4 or above, tvOS 10.2 or above, Roku v7.50 b4099 or above, and Amazon Fire devices from 2013 or newer.
Availability and performance of certain features and applications are device and network dependent. The ClearStream TV Digital Tuner can be used on any home WiFi network compatible with 802.11n over 2.4 GHz or 5 GHZ WiFi network and compatible mobile devices.
How it Works
Our Most Advanced TV Antennas, Made Wireless
Our ClearStream wireless TV antennas allow you to watch live, local broadcast TV using our free app on your smartphone, tablet, or streaming media player, anywhere in your home.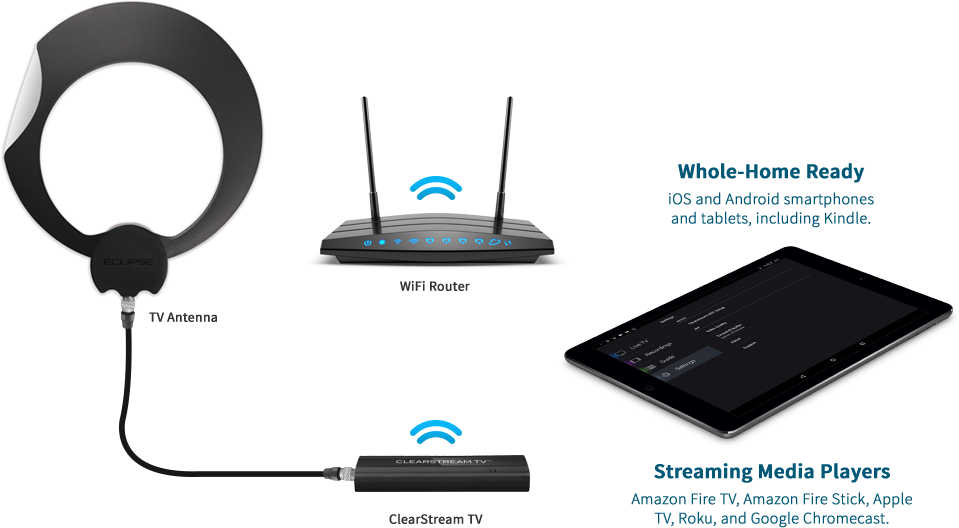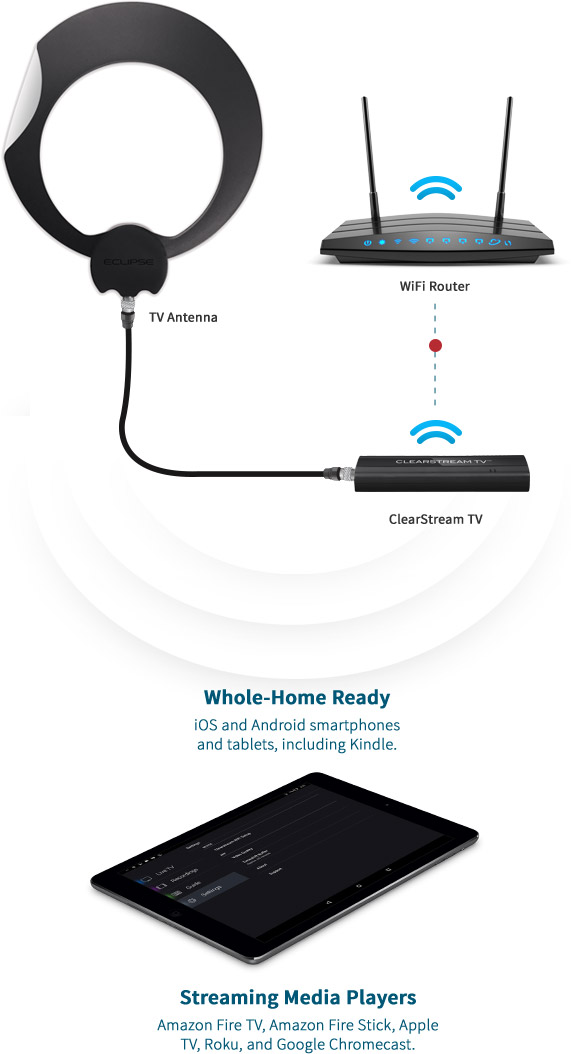 Installation and WiFi Setup
Setting up your ClearStream TV is quick and easy!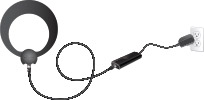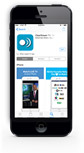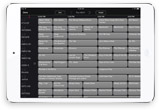 What Channels Do I Get?
Type in your zip code to see all of the channels available in your area! Available to U.S. residents only.
Find Cord-Cutting
Savings
We have created a simple, step-by-step guide to assist you in successfully cutting the cord.
Frequently
Asked Questions
Questions about ClearStream TV? Click below for frequently asked questions or ask an expert by calling our Connection Crew at 1-877-825-5572.
ClearStream TV™
Support
Click below to visit Antennas Direct's ClearStream TV Support center to find quick start guides, FAQs, assembly and installation videos, and more.