Posted in Ask the Expert, Cable be evil, Cut the Cord | Comments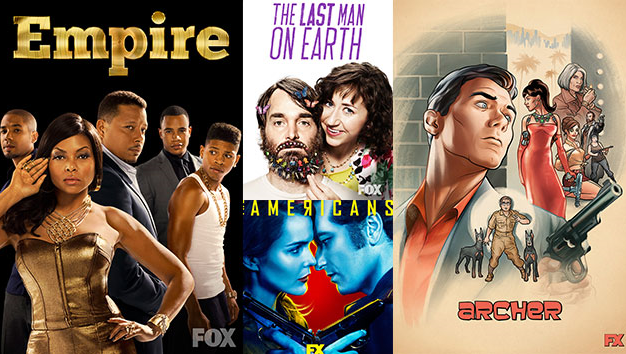 As cord cutters, we still want to enjoy our sports. And since our hometown is St. Louis, we want to enjoy the Cardinal's game. When games are broadcast OTA, we are happy campers, and thanks to Sling TV, we are soon to be completely set!
Just last week, Sling TV announced the launch of a new beta multi-stream service that offers even more live and on-demand television including new channels from the Fox Networks Group like FOX Sports, FX, and National Geographic.  All are available on up to three devices simultaneously for $20 per month. Between ESPN, a ClearStream antenna, and Fox Sports Midwest, we are all set in St. Louis to catch the games we want to watch. Happy, happy dance!
As if that was not enough, Sling's "Extra" packages include content from AMC, A&E, HBO, Turner, Scripps, Epix, and Univision. With the multi-stream service, your spouse could be sitting at home watching Law and Order, and you could be sitting at work enjoying the baseball game on your laptop (don't worry, we won't tell your boss).
Here is what you can catch with Sling TV's Multi-Stream Service:
FOX Sports– included in the multi-stream package, you'll have access to FOX broadcast, regional and national sports, whether it be baseball, football, soccer, basketball or hockey, you'll be connected to it all.
FOX Regional Sports Networks– including FOX Sports Ohio, FOX Sports West, Fox Sports Florida, FOX Sports South, FOX Sports Midwest, FOX Sports Arizona, FOX Sports Cincinnati, FOX Sports Detroit, FOX Sports North, FOX Sports Prime Ticket, Fox Sports San Diego, FOX Sports Southeast, FOX Sports Southwest, FOX Sports Sun, SportsTime Ohio, and YES Network.
FOX Networks– FX and National Geographic are included; you can binge watch all your favorite shows.
Best of Live TV Favorites– like the single-stream service, the multi-stream includes nationwide availability of A&E, Adult Swim, AMC, Bloomberg, Cartoon Network, CNN, El Rey, Flama, Food Network, Galavision, HGTV, History, IFC, Lifetime, Local NOW, Maker, Newsy, Polaris+, TBS, TNT, Travel Channel, truTV, UniMas, Univision and VICELAND.
Extras– you can add "Extras" for even more content, including "Hollywood Extra", "Lifestyle Extra" and "World News Extra" for $5 more per month. You can also include HBO for an additional $15 a month and Cinemax for $10 more a month. So many options!
Three Streams– watch Sling TV on up to three devices at the same time, in or outside of your home. It's perfect for the whole family!
How do you get it? If you are a current subscriber to Sling TV, simply login to your account and edit your subscription type. New to Sling? No problem. Simply go HERE and sign up! It's great to see Sling evolving and opening up more options for cord cutters. Between an antenna and streaming services like Sling, Netflix, and Hulu, you have all the content you could ever desire, and for a fraction of the cost of pay-TV. We're big fans!