Posted in Cable be evil | Comments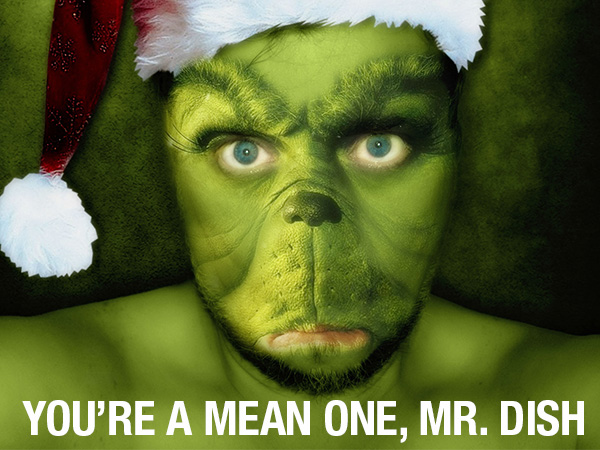 Dear Mr. Dish:
We know it's Christmas and all, but you really didn't need to do this. We were already experiencing record-breaking sales growth before you threatened to black out CBS nationwide. Now, we get to figure out how to get one of our antennas into the stockings of your 14 million former subscribers.
In particular, we love the timing of your decision so near the holidays. It communicates your true intentions when it comes to the happiness of your customers. You're like the Grinch who stole their Big Bang Theory.
And the longer you negotiate to squeeze a few more dimes out of broadcasters, the more American families will get fed up with your shenanigans, drop you and pick up a digital TV antenna.
We can see them now. In living rooms, sweater-clad with hot cups of cocoa. They will plug in their antenna and be kept warm in the glow of all those broadcast shows and NFL football. That same stuff you stole from them, they will be basking in full, uncompressed high definition goodness…FOR FREE.
Please keep this up. Our speed of antenna production is only outmatched by your ability to find ways to abuse your customers.
Stay the Course –
Antennas Direct
PS – We had found other ways to thank your other pay-television abusers like you in the past. Don't feel left out, we can find other ways of thanking you besides a cake.
photo credit: pareeerica via photopin cc