Posted in Ask the Expert, Cut the Cord | Comments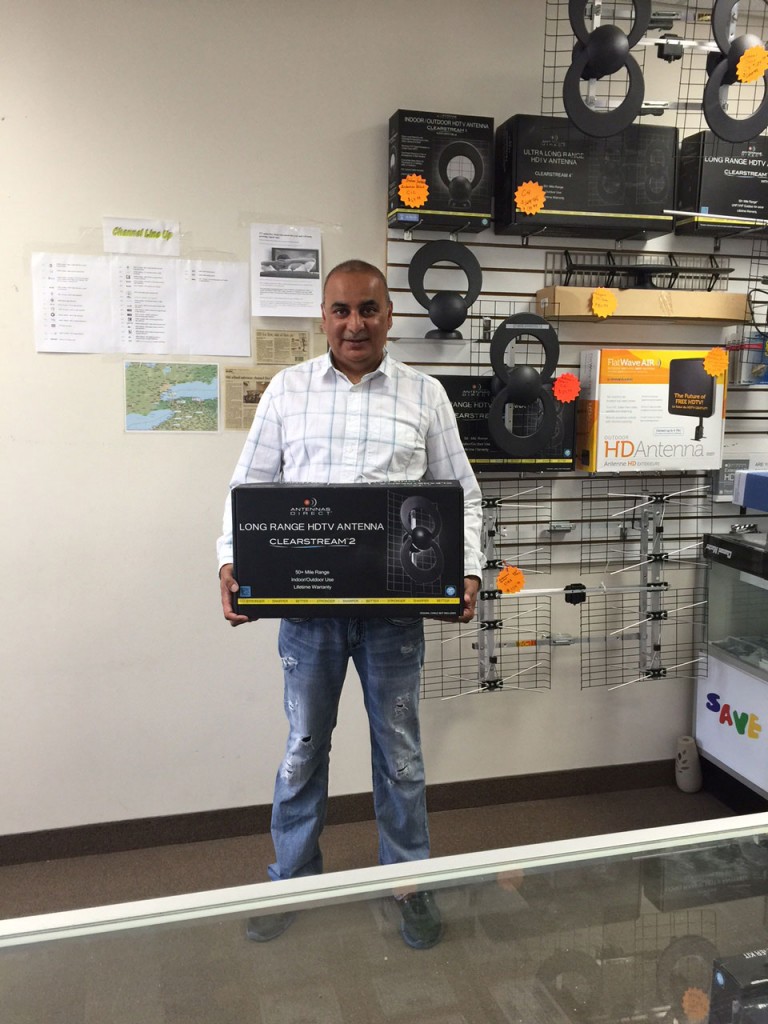 Personal Finance Editor Adam Mayers helps his readers on their journey toward financial freedom, and, just a few days ago, that freedom included cutting the constraining pay television cord. Mayers has been a cord cutter for a few years now, and when he wanted to strengthen his over-the-air hardware, he found our good friend Karim Sunderani at saveandreplay. Sunderani urged Mayers to make a deeper investment in the quality of his antenna. And when he thought of quality, he thought of Antennas Direct.
Mayers quotes Sunderami:
"Spend a little more, but spend it once, not twice, or three times," he [Sunderani] advised when we met at saveandreplay.com the Mississauga store he runs with his wife Grace. "How many times do you want to climb onto your roof?"
Mayers agreed to try out a DB8e Ultra Long Range Outdoor TV Antenna and report back the results he gets from the upgrade. We can't wait to hear his review!
Read Mayers' full article which includes four things to consider when you cut the cord HERE.