Basketball season is one of the best times of the year in my opinion. With it, come great games to watch every night, highlight reel plays, buzzer beaters, and so much more. There's truly nothing like watching a close basketball game as it comes down to the final minutes. Every single play can change the outcome of the game.
Previously, the biggest reason not to cut the cord was the inability to watch their favorite sports like basketball, hockey, football, or baseball without having cable. But it's getting easier. Some sports organizations, such as the NFL, make most of their games available on local TV stations.
Others, like the NBA, make it a bit more difficult. With basketball season in full force, let's take a look at the top ways to watch basketball without cable.
Sling TV: A subscription streaming service offered by Dish Network as a full cable alternative. The service starts at either $20 or $25 per month and gets you more than 30 cable channels to live stream. There are multiple channels you can expect to find on at least one of the starting packages to watch basketball games. These include ESPN, ESPN2, TBS, TNT, FS1, NBCSN, FOX Sports regional networks. Plus, you can add-in channels like the SEC Network or Pac 12 Network if you're favorite teams happen to be in these conferences.
PlayStation Vue: This service from Sony is set up incredibly similar to Sling TV. It costs $29.99 per month to start and lets you stream live cable channels, over 50 at the lowest subscription level. All of the above channels on Sling TV can be found on PlayStation Vue and there are even premium packages that will include more channels with a focus on delivering local sports networks. This will be great for watching either NBA or college basketball games.
NBA League Pass: If you live away from the city your favorite team plays in, then all you need in life is NBA League Pass. You can watch every single game in the NBA every night through league pass. The one downside, and it's a big one, is that any channel broadcast in your local market will be blacked out.  This means you can't watch any of your team's games with NBA League Pass. The service costs $120 per year to watch your favorite team or $199 per year to watch the entire league's games.
CBS All Access: This one will be great for NCAA basketball fans. CBS broadcasts a ton of games each year and also owns a bunch of the March Madness broadcast rights. Nearly every weekend, CBS broadcasts a feature game and CBS All Access will likely let you watch these games live. The streaming portion is still being rolled out throughout the U.S., but it is in the majority of markets at the moment. CBS All Access only costs $5.99 per month to start or you can pay $9.99 per month and watch without commercials. For more info on the service, check out this CBS All Access review.
Antenna: Another way to watch either NBA or college basketball games is through a digital antenna. The antenna lets you watch channels like NBC, CBS, ABC, and FOX on your TV. It picks up over-the-air broadcasts from these networks and streams it right onto your TV in HD. The NBA will have featured games on ABC nearly every week. And, as we mentioned above CBS will be a great place for watching college basketball games. The best aspect of the antenna is it's free to watch and the only cost is the initial investment of purchasing the antenna.
As you can tell, there's tons of options for watching either NBA or college basketball without cable. Remember, the best setup might be combining a couple of your choices together instead of relying on just one of them. The best part about cutting cable is you actually have options, while saving a bunch of money!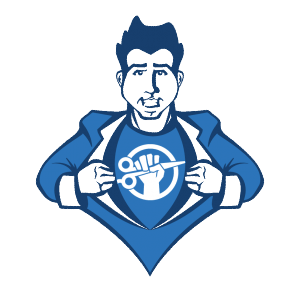 Chris Brantner is the founder of CutCableToday.com, a resource for people who want to cut the cord and still get the TV they crave. Follow him on Twitter @CutCableToday and find him on Facebook here.