The NFL Season is back, and with it comes all the excitement of football Sundays. If you are a football fan, there is nothing better than watching game after game, even if it's not your favorite team playing. There will be plenty of big storylines at the start of the season, as there have been tons of offseason moves that will ultimately provide completely new looks for some teams. And with so many new coaches, new quarterbacks, and other big changes throughout the league, it's nearly impossible to predict how this season will turn out.
If you want to watch the games on Sunday without cable, one of the biggest assets you can have is an HDTV antenna. Check out this NFL guide for cable cutters.  The antenna gets you tons of access to live NFL games for free.
Watch Preseason Games with an HDTV Antenna
You will even be able to watch NFL games during the preseason.  With a TV antenna, you will be able to watch live coverage on NBC, CBS, and FOX.  And your local team's should be easy to watch as well, since all of their games (even the ones broadcast on ESPN) will be available over-the-air. So, if you are interested in the preseason games, you should buy an antenna as soon as possible.
Use an HDTV Antenna to Watch All Day on Sunday
The antenna receives free broadcast signals from over-the-air network stations like CBS, ABC, FOX, and NBC. These are some of the best channels to have free access to for a football fan! .Each Sunday, every game will be available that is broadcast in your area since the afternoon games are spread across CBS and FOX. Then, later on at night, NBC takes over Sunday Night Football, which can be watched right on your TV for free.
During the week,Monday Night Football games on ESPN will be simulcast if one of the teams playing is in your local market. Thursday night games are either available if they are aired on CBS or as a simulcast for your local team if the game is on the NFL Network.
The best part about a TV antenna is how easy it is to install on your TV. You just set it up in the place where it receives the best reception from the broadcast towers ; connect it into your TV, and start watching. Plus, all of the broadcasts are received in perfect high-definition picture and sound quality.
Fill Out Your NFL Watching Setup with Sling TV
Monday Night Football games on ESPN won't be accessible with an antenna, unless your local team is playing. This means the only way to watch them would be to bring in another service. Our top recommended option is Sling TV. It costs $20 per month, but you get access to more than 30 cable channels live streaming including ESPN, ESPN2, TBS, TNT, AMC, and ESPN3 by logging into WatchESPN.
Combine both the antenna and Sling TV will get you the ultimate cable cutter setup for watching the NFL. Plus, with all the extra channels on Sling TV, you can keep up with plenty of other sporting events or your favorite TV shows.
As an NFL fan, you have no excuse to miss a game, even if you don't have cable. Check out the NFL schedule to see just how many games you can watch. The TV antenna really is a must have device and if you have any questions on the setup, leave a comment below or chat with us online at antennasdirect.com!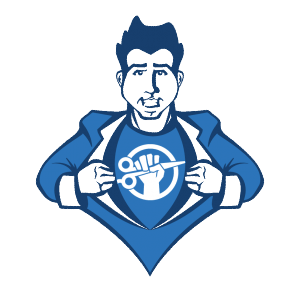 Chris Brantner is the founder of CutCableToday.com, a resource for people who want to cut the cord and still get the TV they crave. Follow him on Twitter @CutCableToday and find him on Facebook here. 
photo credit: Team Warm-ups via photopin (license)