Posted in Ask the Expert, Cut the Cord | Comments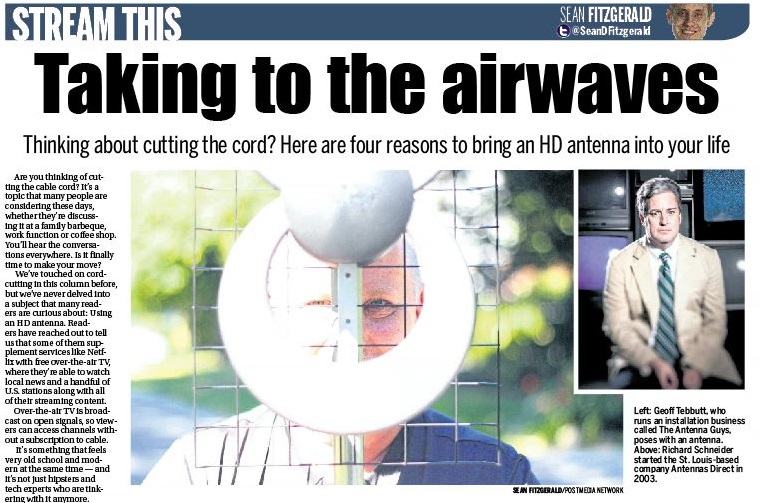 This afternoon, the Toronto Sun wrote the best article you will read today, called "Cutting the cord: 4 reasons to consider using an HD antenna." Richard Schneider, president of Antennas Direct, laid down his broadcast television knowledge. Now, we can think of 100 reasons why it's time for you to cut the cord, but here are the 4 The Toronto Sun narrowed down:
Saving Money
Better Picture Quality
Discover New Channels
More Time to Live Your Real Life
Thanks to Sean Fitzgerald and the Toronto Sun for taking the time to interview Richard and help spread awareness of cutting the cord. It's exciting to see a large influx of  people ready to take that next step and end their relationship with pay TV. If you're interested in reading more, you can find the article in its entirety HERE.