Posted in Cable be evil | Comments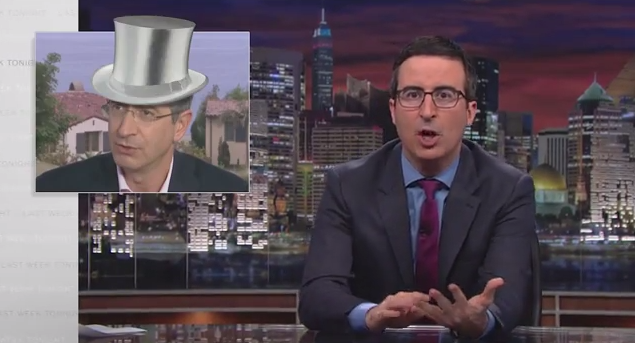 On a recent episode of HBO's Last Week Tonight, host John Oliver articulates the truth about the Comcast/Time Warner Cable merger, "You can't reduce competition when nobody is competing. You could not be describing a monopoly more clearly if you were wearing a metal top hat while driving a metal car after winning second prize in a beauty contest."
Skip ahead to 7:13 for the especially insightful part:
Thanks John. We wish we would have thought of the term "Preventing Cable Company F**ckery" ourselves.
We have however showered Time Warner and Comcast for their poor business ethics by sending them congratulatory cakes. It's their reviling business practices that have led to an increase in our sales.
Check out them out:
Stay the Course Part 1 – Thanks Time Warner.
Stay the Course Part 2 – Comcast is Number One.