April 12 is a big day for sports fans. Well, for hockey fans, in particular. It's the day the playoffs finally begin! Fans will be playing the NHL bracket and rooting for their favorite team to bring home the coveted Stanley Cup.
The playoffs will air on multiple networks. If you want to watch all the games, you'll need access to NBC, NBCSN, CNBC, USA, and NHL Network. This is easy enough for cord cutters in 2017, as cable TV replacements abound.
Using your HDTV antenna
If you already have an antenna know how easy it is to use. You know how awesome it is getting free channels. Similar to when watching the NFL, you'll need NBC for the Stanley Cup Playoffs. With the right TV antenna, you can watch all the action in HD. Just make sure you have the right antenna for your location.
Now let's look at how you can watch the other games.
These services offer all the channels you need:
DIRECTV NOW: The $60 Go Big package has all the channels you need to watch the Stanley Cup playoffs along with 80 other channels. NBC is even available in select markets. You will be able to watch the live streams of CNBC, NBCSN, USA, NHL Network, and depending on your area, NBC. You can watch on standard streaming and mobile devices. Roku service is not yet available, though. And, you can watch the first week of playoffs free if you sign up for the free DIRECT NOW trial.
Sling TV: The $25 Sling TV Blue package offers NBC (in select areas), NHL Network, and NBCSN. You can add CNBC in one of the Sling TV bundle packages for a few extra dollars. Numerous other sports channels are available in the Sling TV Blue package. Sling TV offers an on-demand library, the ability to watch on most streaming devices, and a 7-day trial.
These services have some of the playoff channels:
PlayStation Vue: PS Vue offers CNBC, USA, NBCSN, and NBC in select cities. NHL Network is the only channel missing to watch the complete playoff lineup. If you're in an area with the NBC live stream, PS Vue may start at $40/month. It's $10 less if you're only in an area with on-demand access. One thing setting PS Vue apart is the cloud-based DVR that will allow you to record shows and watch them for up to 28-days. Like the other services, a free trial is available, but it's only for five days.
fuboTV: Like PS Vue, fuboTV doesn't offer access to NHL Network, but has all the other channels you'll need for the Stanley Cup playoffs. Packages are $35/month and you get 7-days off. Another nice thing about fuboTV is the DVR feature. It's also worth noting that fuboTV was really created as a sports streaming service, so if you're only attempting to stream sports this would be the service for you.
If you want to watch the complete playoff series you'll need to use a mix of antenna and streaming services. Once you choose the right services for you, you'll be good to go and ready to watch every game of the playoffs from beginning to the final game!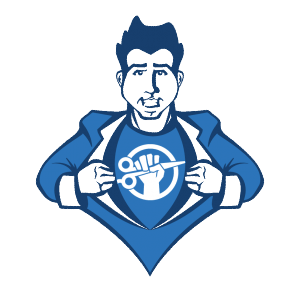 Chris Brantner is the founder of CutCableToday.com, a resource for people who want to cut the cord and still get the TV they crave. Follow him on Twitter @CutCableToday and find him on Facebook here.