It's safe to say in a streaming society that HDTV antennas are making a comeback. People might not think of an antenna as something that is relevant or necessary in 2017, but they would be wrong. Gone are the days of the aluminum foil rabbit ears. Antennas these days are sleek, powerful, and necessary for a good entertainment setup that doesn't include cable.
We discussed the importance of antennas some last year, but this year the sentiment seems even more apropos to discuss. If you have an antenna the idea of their relevance is likely not surprising to you. However, if you're on the fence about how to cut the proverbial cord, and you might not be so sure, let me enlighten you. Here are some of the reasons why HDTV antennas are still incredibly relevant.
1 – Streaming Services only offer Locals in Select Markets
Sure, if you live in Los Angeles or New York, and you have DIRECTV NOW, you have local channels. What about if you live in Des Moines or Flagstaff, or even Wooster, MA? Well, then you probably don't. Streaming services  do not offer local channels across the country, so if you're relying strictly on streaming, you'll be missing out on local content if you live in most the country.
2 – The Majority of Popular Top-Rated Shows are on the Big 4
ABC, CBS, NBC, and FOX – also known as the big 4. If you take away these networks you're depriving yourself of some of the most popular shows on TV. Imagine a world without Madam Secretary, This Is Us, or Criminal Minds. Over 80% of the most popular shows come from these four networks. CBS, a network that is scarcely available through streaming services is the number one network. Why miss out on all the best content if you don't have to? An antenna will make it easy to watch these shows when and how you want. You can even pair it with a DVR, and record the shows you won't be home to watch.
3 – NFL and other Sports
Sure, there are services like fuboTV that cater to sports fans, but the majority of NFL games are on local channels. The same can be said for the Olympics, much of NCAA football, and many other sports. If you're a sports fan, having a TV antenna is the difference between being fully engaged with your teams, and reading about them online after the game. Unless you're in a major city, the only surefire way to watch these games without cable is with a TV antenna.
4 – Weather and other Emergencies
When there is a flood, tornado, snow storm, or other weather related emergency, you're going to hear it from the local news. While you could use the radio, having access to these local channels will give you access to regular news and weather reports, as well as important announcements like school closings, which can be incredibly useful. In these big weather moments, you can't always rely on streaming or Internet, as they can be affected by the weather. While the Internet may go out, you could still have access to your local channels with an HDTV antenna, so that you have access to the important weather announcements, and have a better opportunity to keep you and your family safe.
5 – Antennas are Getting Better
Some people point out that antennas aren't always perfect. If you live in an area that is wooded with a lot of trees, or in areas that have tall buildings blocking the incoming signal, your antenna can suffer. Enter MAX antennas. These antennas are made specifically for those tough areas where your signal is compromised. The best thing is they have considered nearly every living situation. You can install these outside, in your attic, or even on the wall if you're living in an apartment. If you think a digital HD antenna won't work for you, you need to give the MAX antennas a try.
Antennas used to be all the rage, something that was installed and used in nearly every home. As cable became popular, antennas fell out of favor, but now they are back, and they are making a comeback in a huge way. An antenna will make sure you have access to local news, weather, popular television, and sports all for just the cost of the HDTV antenna – and then it's free TV forever.  As you can see, antennas are not only still relevant, they are worth the purchase!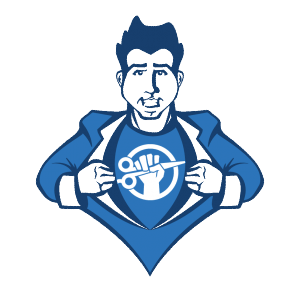 Chris Brantner is the founder of CutCableToday.com, a resource for people who want to cut the cord and still get the TV they crave. Follow him on Twitter @CutCableToday and find him on Facebook here.