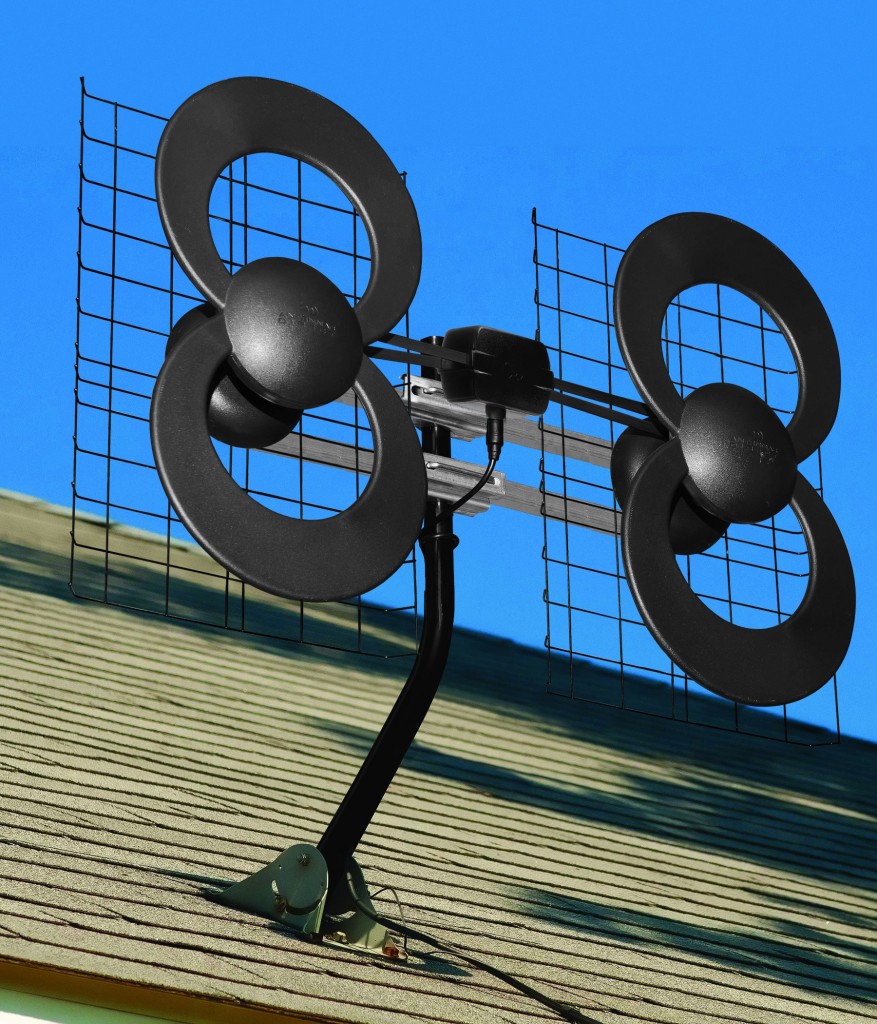 So you're sick and tired of paying the cable companies a ridiculous amount of money for hundreds of channels, of which there are maybe twenty that you actually watch. You've heard about cutting the cord and how millions of people all over the country are serving ties with the cable companies and embracing their newfound freedom with various alternatives. But you just don't get it. You have a Netflix account, but you can fathom kicking your cable subscription to the curb and relying solely on the Internet for entertainment. How will you get the local news? What about the big game on the weekend? The answer lies in an HD TV antenna.
Now before you roll your eyes in disgust at the mention of an archaic technology, give me the benefit of the doubt. First off, modern TV antennas are no longer giant eyesores that sit on top of your roof like some sort of metal creepy crawler. Second, today's HD TV antennas are powerful, and are able to pull in a variety of channels all in uncompressed high definition quality. Best of all, you only need to shell out your hard earned cash once when you purchase your antenna and that's it, no monthly bills, no hidden fees. Sound like something you'd be interested in? Read on to find out more.
Why Use a TV Antenna?
Streaming video over the Internet is becoming more and more commonplace. Services like Netflix, Hulu and Amazon are offering some of the best content available, but unfortunately these services are lacking in a major area…live local TV. While streaming services like Playstation Vue and SlingTV do offer some local live television options, the ability to stream these broadcasts is only available in limited areas.
Your ability to stream video online is dependent on your Internet speed. For an in-depth look at what kind of speeds are necessary for streaming video, head here. Generally speaking, most Internet streaming services require a speed of 5 Megabits per second to watch high definition video smoothly. For some people, this simply isn't a reality, meaning that they have to put up with sub-par video quality, or a complete inability to stream altogether.
Digital television broadcasts that can be received by an HD TV antenna is in an uncompressed high definition format, meaning that the image quality is crisper and sharper to that of cable. While cable companies do indeed broadcast in high definition, the signal is often compressed, which results in a loss of quality.
HD TV Antennas, are able to pick up broadcasts from your local network affiliates, meaning that you'll be able to enjoy high definition programming from networks like ABC, CBS, NBC, FOX, the CW and many more.
Cable and satellite television providers often only carry a fraction of the channels that are available in your local area. With an HD antenna you will be able to pick up these "hidden" channels, as most broadcast stations offer additional regional programming that cable and satellite exclude.
Antennas can weather the storm. Cable and satellite providers can be finicky, if storm clouds roll in and tumultuous weather compromises your cable or satellite reception, you're totally cut off. So even if you can get news stations like CNN, you might not have them during inclement weather. With an antenna, you stand a better chance of staying informed.
A HD TV antenna is a one-time purchase. There are no monthly fees and absolutely no hidden costs. Over-the-air broadcast television is absolutely free and always will be.
Now that you've seen the light and have decided to get yourself an antenna to reap the benefits of free high definition broadcasts, you'll need to determine which antenna is right for you. Now that you've got an antenna, you'll need to know how to get the best possible reception to ensure that you're pulling in the maximum amount of available channels in your area, all in glorious high definition.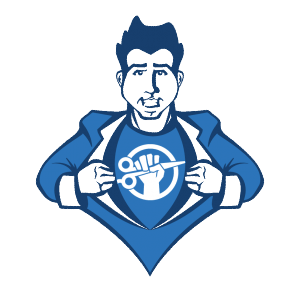 Chris Brantner is the founder of CutCableToday.com, a resource for people who want to cut the cord and still get the TV they crave. Follow him on Twitter @CutCableToday and find him on Facebook here.