Cord-cutting is gaining tremendous popularity with dozens of services and apps that are available. One of the downfalls of these services is that none of them have all four major broadcast networks (ABC, CBS, NBC, and FOX.) Even if the NFL have agreements with broadcast networks, they might not even carry them in your local market. This is a huge problem if you're a sports fan. Many sports, particularly the NFL, broadcast the supermajority of their games on these local affiliates.
Enter the digital TV antenna. Once thought to be a relic of the 1980s, the OTA TV antenna has come roaring back because of cord cutters. Today's antennas are a much higher quality than those you may remember as a child and even look better aesthetically. Gone are the long rabbit ears that required constant adjustment. Today's HDTV antennas are equipped to receive a digital signal with most equipped to deliver full HDTV in 720p, 1080i, or 1080p.
Whether you live a few miles from your local broadcast tower or 150 miles away, there are many options available. Most of the short-range OTA antennas can be mounted close to your TV and have sleek, minimally invasive designs. They are also incredibly easy to install, you just connect  the coaxial cable to your TV, scan for the available channels in your area, and you're done.
Long-range antennas, however, are slightly more invasive, but most people can install these bigger antennas in their attics and avoid any potential unsightliness of having it hanging off the top of your house. These long-range antennas are stronger than before and can receive a signal up to 100 miles in some instances where there are no obstructions, like tall trees and buildings, to the broadcast towers. This means you will miss fewer games and have fewer interruptions while watching the big game.
On most NFL Sundays, your local TV market will broadcast one to two NFL football games on both FOX and CBS. The Sunday night game is usually on NBC. With a digital TV antenna, you will be able to watch most of these games every week. Depending on where you live, you might be able to pick up broadcasts from two different cities, which could potentially expand your selection of games.
Whether you are a cord cutter or just looking to save money, a digital TV antenna may be a perfect fit for you and your family. To find out which antenna is best for you,  check out Antenna Point, the Antennas Direct Transmitter Locator Tool.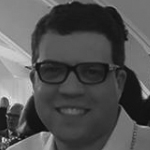 David Hazi is the Editor-in-Chief at www.cutthecord.com, a site dedicated to informing consumers about different cord cutting products and services, and news. Follow him on Twitter @CTC_Now or on Facebook @CordCutting.