Alexander Peterman at The Mancave (true reviews) has tested out many TV antennas. He's not a newbie when it comes to technology, cord cutting and streaming, you could say that he is cord cutting guru. So naturally, we were pretty excited to hear that he tested out our new ClearStream FLEX Amplified UHF/VHF TV antenna and LOVED IT.
"The Clearstream FLEX is a flat thin antenna and though it differs from most antennas, it is no joke and definitely not a gimmick. This antenna works and works well. In fact, it is one of my favorite Antennas Direct (antennas). It brought in a total of 27 channels…I also want to point out that I am getting the maximum number of channels that I have ever received at my present location and that is without the included amp plugged in."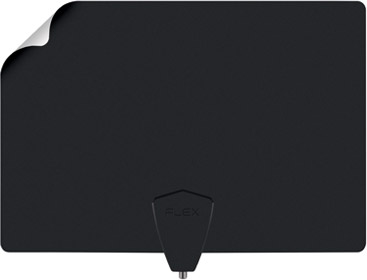 That's a powerful, thin and flexible antenna! He also mentions the Sure Grip technology and how easy it is to reposition your antenna with the Sure Grip for best reception. No messing up walls, no screws, no nails, just simple and easy.
"This really is a great antenna that brought in the same amount of channels as a larger one many times its size. I must admit I was pretty shocked that it worked that well given its size and geometrical shape."
We love to shock and please! A big thank you to The Mancave for testing out the FLEX and for the kind words.
Are you ready to test out the most flexible antenna on the market? Pick up your ClearStream FLEX today!