You've finally made the decision to cut the cord. It's an exciting decision because you've realized that you're going to end up saving a lot of money. Once you've called and cancelled your cable, the next logical step you might think of would be to ask whether or not you need your Internet service. The answer to that really depends on you and what you're doing with it.
I work online, so for me Internet is a necessity. If you find that you watch only local shows you could use a digital antenna and if you don't use the Internet for anything else, you could cancel that, too. Many people do use a combination of a digital antenna and streaming services. If that's your plan, obviously, Internet will be necessary for you!
Antennas Equal Free TV
You might not realize it but antennas are making a comeback! It's not surprising considering that when you cut the cord the best way to watch local channels is with an antenna. Streaming services only carry locals in select areas, if they offer them at all. With a digital antenna, all you need to do is set it up and scan for channels. Once you buy the antenna everything else is free.
No matter what type of programming you watch, people overwhelmingly choose local programming. In fact, out of the top 10 most watched networks in 2016, the top four were the big 4 local channels (CBS, NBC, ABC, and FOX). The CW also made the top 10 in spot #8. That people are choosing local channels isn't surprising because most of the top shows are from local channels. When you add in sports coverage, specifically NFL coverage, and news coverage then you could see where people could easily watch local channels a majority of time.
An antenna is a one-time purchase that allows you to watch a majority of the most popular shows on TV for free.
The Internet has Free Streaming Content
Not to be left out, the Internet also has a few free options where streaming content is concerned. These include:
Crackle: Crackle differs from a lot of free services because they have a lot of movies and TV shows you'll recognize. There are some popular options available here. All the genres are properly represented and they are even offering original content now, too. You can watch from a variety of devices and on your computer. You can make an account, for free, to save movies to a watch list and to save your spot if you must leave Crackle mid-movie. That said, if you don't want those features, you can watch things without signing up.
Tubi TV: Tubi TV offers a pretty fair mix of Blockbusters and strange, obscure films. In terms of free streaming services, Tubi TV has one of the largest collections. It's fun to go through Tubi TV because there is a big mix of well-known films, sitting next to B-Movies and other oddities.
Pluto TV: The best thing about Pluto TV is it gives you a TV setup. There are dozens of live stream TV channels that you can watch. The channels are handpicked and curated, so you're not going to find FOX, but you will find TV shows and movies you're familiar with, and some cable options (usually news) that you won't find for free, elsewhere.
The Internet has Paid Cable Alternatives
Sometimes nothing is going to do besides some cable channels. If you can't go without The Walking Dead or Game of Thrones the following services might be a good addition to your lineup.
Sling TV: This is one of the most popular options in streaming because you get a lot of the most popular cable channels, and packages are as low as $20 or $25/month. You'll receive everything from AMC to ESPN, and if you want to add HBO, you can do that, too. Sling TV offers a free one-week trial, and you can watch it on most devices.
FuboTV: fuboTV works best for people that are primarily sports fans. It can be hard to find things like European Soccer on local channels, but fuboTV offers that and more. The available package is $35/month (one-week is free) and includes both cable and sports channels. While cable channels are available, this is definitely a sports lovers streaming service.
DIRECTV NOW: The main draw with DIRECTV NOW is that it looks like cable, and it feels like cable. It's better though because it doesn't cost the same as cable. Packages start at $35/month with a free week. You'll have 60+ channels in this package and your guide will remind you of cable. You can also add HBO for the cheapest price in all of streaming at $5/month.
What Sort of Internet Do You Need?
If you're streaming, you hear a lot about Internet speeds. Your ISP might tell you that you need a larger package, with a higher speed than you do. A good rule of thumb, if you're trying to stream better than SD quality is that you have 5mbps per stream. If you have a household of four you might want to have streams between 10mbps and 25mbps to cover multiple streams and other usage.
If you find that you're able to connect multiple devices now and stream effortlessly, you have speeds that are fine. Could you lower them? Maybe. If you find that you have well over the 25mbps, you could probably get away with lowering your Internet speeds and saving some money.
Ultimately, how much you need Internet and what speeds you need will depend on your streaming goals. If you find you don't need cable at all you might be able to cancel your Internet, as well as your cable. If you want to add more to your antenna, streaming is a naturally good way to do that, though Internet is certainly required.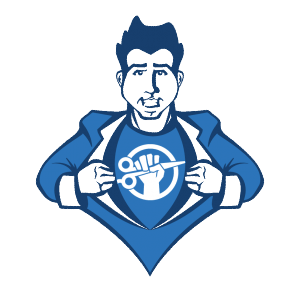 Chris Brantner is the founder of CutCableToday.com, a resource for people who want to cut the cord and still get the TV they crave. Follow him on Twitter @CutCableToday and find him on Facebook here.