The Associated Press reports that Fox has rejected Cablevision's latest offer to bring Cablevision subscribers Fox signals which includes the World Series broadcast. Cablevision is paying out $10 per customer who can not watch the World Series. Our advise would be to take that 10 bucks and put it towards an antenna. This way you will never have to rely on cable companies for television that you can receive for FREE.
Here's where Antennas Direct is featured in the article:
"Although Cablevision customers appear to be caught in the crossfire, antenna sales are booming.

Antennas Direct, an online retailer, said it sold around 8,000 units in the New York area this month, up from an average between 1,700 and 2,100. On Wednesday, the site said it sold 500 antennas in the New York area, volume it typically handles in a week.

"We are blessed by the bad fortune and shortsightedness of the cable companies," President Richard Schneider said in a statement."
Read the full article about the Fox Vs Cablevision dispute on Yahoo News.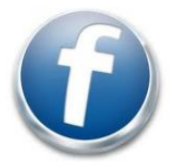 Check out our promo code for an antenna on our Facebook page!