Another day, another AWESOME news story talking about the growth of cord cutting. Every time a cable cord is cut, an angel receives her wings. In reality, every time someone cuts the cord, they are putting thousands of dollars back into their pocket. Yaaassss!
Anthony Leyba, owner of Digital Concepts, an antenna installation service in Colorado, has seen the growth of cord cutting first hand. He went from installing 10 antennas a month to 10 antennas a week! We were thrilled to see that he uses our ClearStream 2V Indoor/Outdoor HDTV Antennas for his outdoor antenna installations!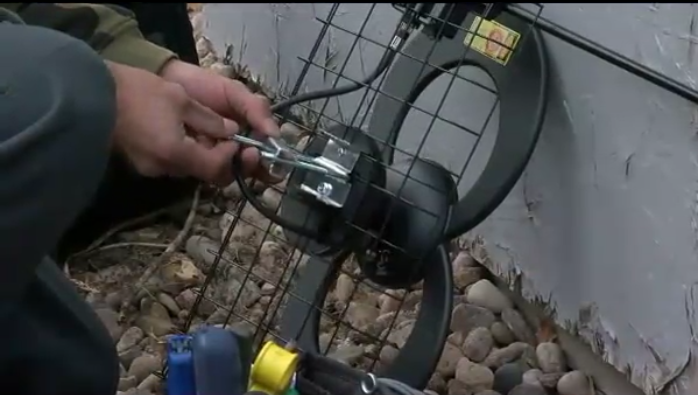 In Denver, they are able to receive about 50 TV channels including their local stations and broadcast networks such as ABC, FOX, CBS, NBC, PBS and many subchannels including Spanish networks, religious programming and  classic TV shows and movies. With Antenna TV, there are options for everyone, and bundled with internet and streaming services like Netflix and Hulu, you have thousands of TV shows and movies to choose from, you'll never run out! Seriously, though, there are no contracts and no hidden fees when using an antenna.  Stations are broadcasting FREE content .
If you're someone who is ready to cut the cord but don't know where to begin, give us a call! We can help you determine what antenna would work best for your location and we can talk you through installation. We will even show you were your local broadcast towers are located and provide you with a list of the TV stations available in your area. Just go to antennapoint.com and type in your zip code.  If you're worried about installation, we can recommend installers in your area who can set up your antenna for you! It doesn't get any easier. After a onetime fee of the antenna purchase and installation, you'll be enjoying free television every month. Sounds too good to be true, but this isn't a sales gimmick. This is reality knocking on your door and telling you it's time to save money and kick the cable and satellite companies to the curb. We'll send them a nice fruit basket for their loss.