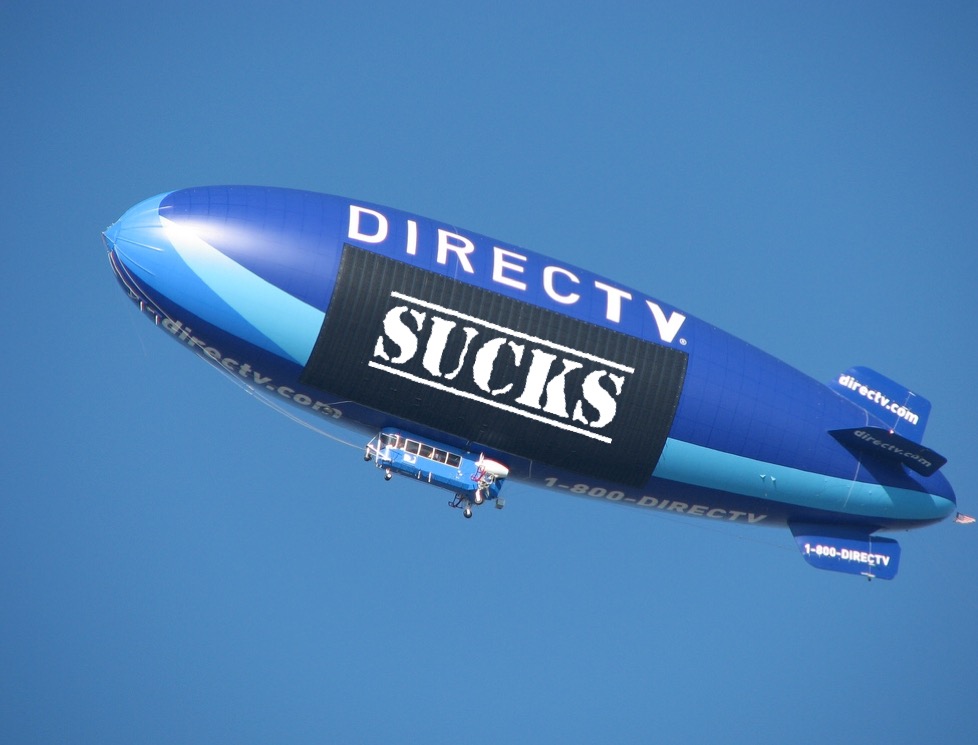 At Antennas Direct, we believe everyone has the right to life, liberty, the pursuit of happiness and free, broadcast television. But, apparently, the executives of DirecTV have quite another vision for America.
As of this writing, there are pockets of the rural United States in which DirecTV is denying thousands of subscribers to local, broadcast TV service. While they sit on huge profits from high monthly fees, they are robbing hard-working people the right to free, high-definition, hyperlocal broadcast – the best television the world has known for sports, entertainment, news and crucial weather alerts.
If you are a DirecTV customer in the following markets, you know what we are talking about:
Grand Junction and Montrose, CO
Ottumwa, IA
Bowling Green, KY
Presque Isle, ME
Alpena, MI
Kirksville, MO
Glendive and Helena, MT
North Platte and Scottsbluff; NE
Casper and Riverton, WY
Victoria, TX.
Cheyenne, WY
Here is the good news: You can still receive all of the best programming from local broadcasters with a TV antenna from Antennas Direct – in full HD and without a monthly fee.
So what can you do about this?
Share this article and let DirecTV know you love your local broadcast. <share>
Get a TV antenna from Antennas Direct. SHOP HERE
Bask in the glory of the best news and entertainment without the monthly fee.
Also, if you are a DirecTV subscriber in one of the above areas, we want you to get the best TV! After you make a selection from our store, use the code DIRECTVSUX and get 25% off your purchase and free shipping through August 15.
photo credit: DirecTV Blimp via photopin (license)