Posted in Antenna Update | Comments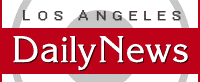 Great job by the LA Daily News of highlighting what we've been saying for 5 years; don't waste your time with rabbit ears. We hear this story several times a day, "I wasted my time with several antennas and the only one that works is from Antennas Direct".
Money Quote:
"I was in a tizzy when I bought my Sharp digital TV just before Christmas. I wound up going through three cheaper models of antenna at Best Buy without achieving success … I finally bought the most expensive antenna (I could find), for about $99.99, and I hit paydirt.
"And part of hitting paydirt was hooking up with the owner of the company, Antennas Direct (877-825-5572), and the model is the Clearstream C2."
Save yourselves the aggravation and get a ClearStream or a bowtie. Now… will someone please explain to me why we only have 10% market share?