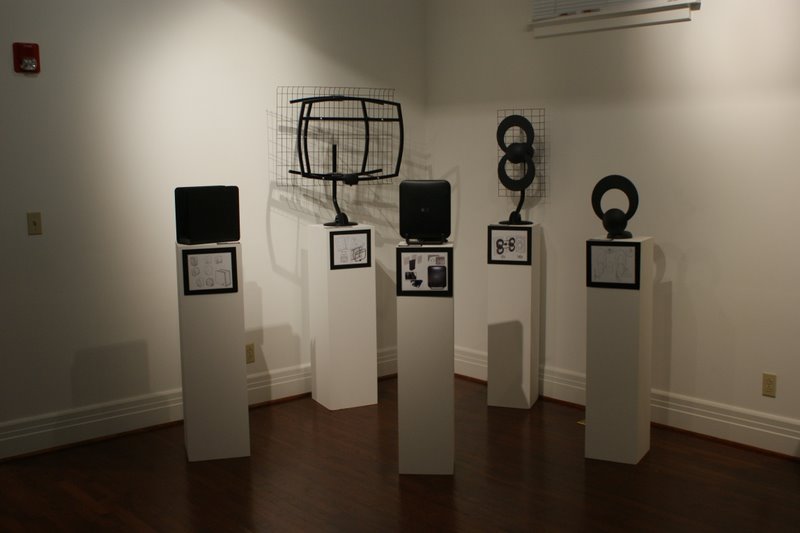 Additional validation that ClearStream antennas transcend purpose and are revered by some as art. We have long had a following of the ClearStreams due to their amazing performance, but now we have followers that are focused solely on the messages their design convey. So maybe its not such a surprise to find them showing up at art galleries.
Objex Design in conjunction with the Abstrakt art gallery held an exhibition on design, which featured the entire Clearstream family as well as the soon to be available Micron. People in attendance commented on their clarity of design and the sense of order and harmony they impart upon a space.
Is gratifiying that people's lives are just a tiny bit happier after being in their presence. Buy one for your sculpture garden – you don't even need to connect it.