As people continue to cut the cord nationwide they are finding that the latest generation of DTV antennas is nothing like their grandparents had. Quoted in a story by the Chicago Tribune Antennas Direct President Richard Schneider discusses how the antenna is a favorite among the young and tech savvy.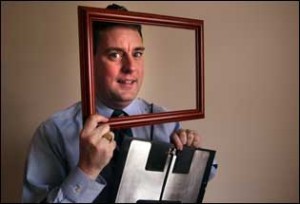 You might have read about people cutting their cable TV bills by watching shows online, using all kinds of high-tech gear and services. That hoopla, while very cool, usually overlooks a good old-school option: using a simple antenna to get high-definition TV reception over the air for free.
Long before people were using airwaves for wireless phone conversations, Web surfing and texting, they were snatching TV signals out of thin air with rabbit-ears and rooftop antennas. You still can. And it can be a huge money-saver if it allows you to cancel or downgrade your cable, satellite or fiber-optic TV subscription.
And one little-known fact: The picture from an over-the-air high-definition TV signal will probably be the best you've ever seen. That's because, in lay terms, over-the-air broadcast signals aren't as compressed as signals are likely to be from cable and satellite companies, said Mark A. Aitken, director of advanced technology for Sinclair Broadcast Group, an operator of 58 U.S. television stations. Less compression provides a richer and sharper HD picture for "Glee," "Sunday Night Football," "Dancing with the Stars" and other broadcast programs. "What you get over the air is the best quality offered by a network in any market," said Aitken, who is also a leader with the broadcast industry standards group, ATSC.
It used to be that home-theater enthusiasts had antennas because of the superior picture. Now, a new generation is rediscovering over-the-air television, said Richard Schneider, founder of AntennasDirect.com. "We've seen a huge rush in orders in the last six to nine months," he said. "There's a perception that it's for the elderly or the indigent, but the fastest-growing part of our business is 20-something techy kids."
Follow the link to continue reading: Get a clear picture of savings