Now that we've entered December, the holiday season is well underway! A common misconception people have when they cut the cord is that they have to give up the holiday TV shows, movies and specials they have grown to love over the years. We're here to tell you this is not the case! In fact, between the holiday specials shown on broadcast television and streaming on Netflix, you have more than enough shows to make it through the entire month! We went through and pulled a few of our favorite holiday shows for cord cutters.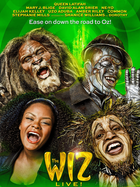 December 3:
The Wiz Live!
NBC at 8:00pm
For the third year, NBC is launching a live TV musical special for the holidays. It all started with The Sound of Music in 2013, followed by Peter Pan last year, this year they will continue the musical tradition with The Wiz. Co-produced by Cirque de Soleil, this Broadway musical will take you on a journey down the yellow brick road, but with a unique spin to the original Wizard of Oz.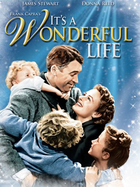 December 5 and December 24:
It's A Wonderful Life
NBC at 8:00pm (also on December 24 at 8:00pm)
One of the most popular films ever made, this Christmas classic is heartwarming and the perfect movie to put you in the holiday spirit.

December 13:
The Flight Before Christmas
CBS at 9:00pm
Based on the story of a young reindeer who suffers from vertigo, but wants to become a part of Santa's team, he takes lessons from a Finnish family of aerialist squirrels. This goofy, animated movie is great for kids of all ages.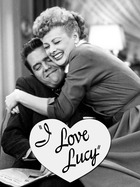 December 23:
I Love Lucy Christmas
CBS at 8:00pm
CBS is ringing in the holidays with the I Love Lucy Christmas Special, which consists of a new one-hour special featuring two back-to-back colorized classic episodes of the popular show.

December 24:
It's Your 50th Christmas, Charlie Brown
ABC at 8:00pm
2015 is the 50th anniversary of "A Charlie Brown Christmas", and to celebrate ABC is throwing a holiday special, hosted by Kristen Bell and featuring special guests Kristin Chenoweth, Matthew Morrison, Sarah McLachlan, Boyz II Men, Pentatonix, David Benoit and the All-American Boys Chorus.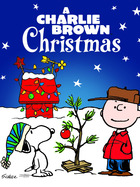 A Charlie Brown Christmas
ABC at 9:00pm
Following the holiday special is the classic animated cartoon, A Charlie Brown Christmas. Whoopi Goldberg hosts a behind-the-scenes look at the making of the movie.

December 28:
Happy New Year, Charlie Brown
ABC at 8:00pm
The holidays continue as Charlie Brown rings in the new year in classic Charlie Brown fashion.  Charlie Brown, Snoopy, Peppermint Patty and the gang come together for a fun evening full of surprises.
White Christmas (1954)
This holiday classic is must this time of year. You can't go wrong with Bing Crosby, Rosemary Clooney, Danny Kaye and Vera-Ellen.
The Nightmare Before Christmas (1993)
If you're looking for the perfect family holiday movie, look no further than this animated musical. It's a movie that you and your kids will love!
A Very Murray Christmas (2015)
Available starting on December 4, Bill Murray hosts a Netflix holiday special, putting his unique spin on a holiday variety show. With an all-star cast including Chris Rock, Rashida Jones, George Clooney and Amy Poehler, this film is sure to please, and amuse.
For a full list of the holiday broadcast TV shows, be sure to click HERE. With all the money you cord cutters are saving, we're sure you will have a VERY enjoyable holiday season!