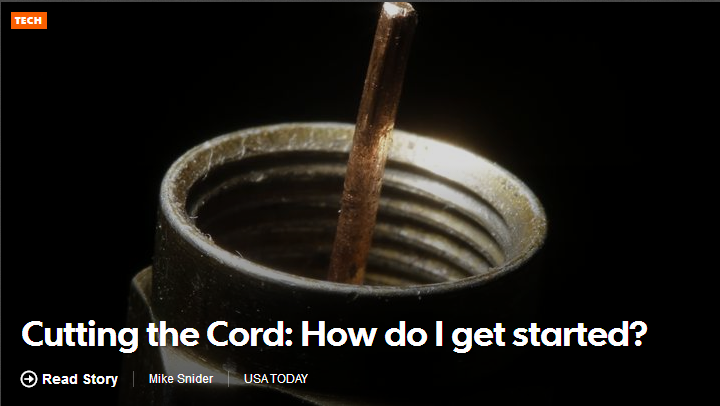 As you most likely can tell, we are extremely passionate about cord cutting and offering our customers advice on breaking ties with the cable companies while still enjoying the television they love. Antennas Direct president, Richard Schneider, was recently interviewed by USA Today's Technology Writer Mike Snider regarding his thoughts on antennas, OTA television and how to get started with cutting the cord. You can read the article, Cutting the Cord: How do I get started?, in its entirety HERE.
Thanks to USA Today, and especially to Mike Snider, for offering your readers advice and tips on severing ties with the cable company and for including Antennas Direct as an industry expert. We look forward to sharing our thoughts and insights with you again in the very near future!
Are you ready to take that step and cut the cord but aren't sure where to begin? Be sure to take a look at Cutting the Cord:How do I get started? article and feel free to give one of our experts a call with any questions you might have, 1-877-825-5572. You can also check out our blog How to Make 2015 the Year to Cut the Cord for more helpful tips.