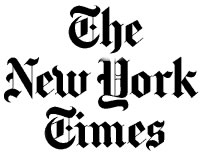 Working together with the Antennas Direct propaganda ministry, The New York Times has published a fascinating story about a plucky antenna company that is liberating millions from unhappy relationships, improving the lives of  countless masses & bringing order, harmony & unity to the universe.     
Summary:
 More than a half million cut the cord on pay TV services this year alone. While that number is staggering, cable insiders have been in denial on even the existence of the phenomenon.
In a recent article from the New York Times, writers Matt Richtel and Jenna Wortham bring to light that people are not just simply cancelling their cable, they are doing so in favor of an over-the-air TV antenna. The story includes a quote from Antennas Direct President Richard Schneider, as well as the company's outlook to sell more than 500,000 antennas in 2010.
Many pay TV customers are making the same decision. From April to September, cable and satellite companies had a net loss of about 330,000 customers. Craig Moffett, a longtime cable analyst with Sanford C. Bernstein, said the consensus of the industry executives he had talked to was that most of these so-called cord-cutters were turning to over-the-air TV. "It looks like they're leaving for the antenna," he said.
Follow the link to continue reading Rabbit Ears Perk Up for Free HDTV