For a LIMITED TIME Get a FREE Cable Termination Tool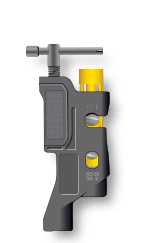 Order your Antenna from this page today and you will receive a
It Strips, Cuts, and Crimps Coaxial Cables and Connectors all in one handy tool!
How To Cut The Cord
Think cutting your cable cord is too complicated? Think again! In fact, cutting ties with your cable company has never been easier.
LEARN MORE
Need Help Choosing The Right Antenna?
Live Chat
Chat with one of our know-
ledgeable Sales Associates

Call Toll-Free
Call the Antenna
Hotline at
Monday through Friday 9:00 AM to 9:00 PM CST.
Weekends 10:00 AM to 6:00 PM CST.