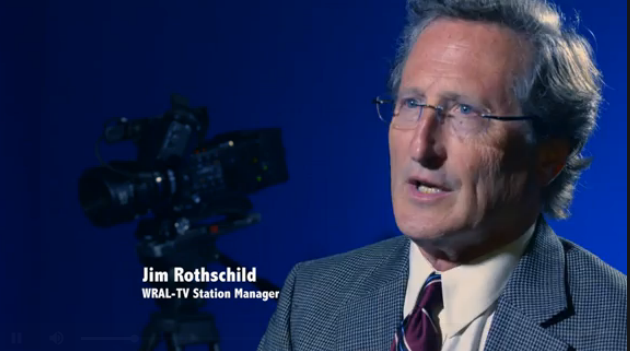 We've said it once, and we will say it again. If every station was like WRAL in Raleigh-Durham, the world would be a better place. They were the first station to broadcast a high definition TV signal in 1996, and then once again made history in 2000 when it produced an entire newscast in HDTV. They pride themselves in being the first, and the best, in many ways, and they have accomplished that AGAIN by becoming the first commercially-licensed television station to broadcast its news under next-generation standards. This is big news!
We have a lot of history with WRAL. The station manager, Jim Rothschild, is originally from our hometown of St. Louis and worked for KMOV, our local CBS station for a number of years before moving to WRAL. We have partnered with WRAL in the past for antenna giveaways, and they have always been supportive of Antennas Direct and over-the-air television.
Here's a quote from WRAL on what Next Generation TV means for their station: "WRAL-TV plans to use Next Generation TV to provide a deep offering of On-Demand content, access to multiple sources of video to enhance linear viewing, and a number of other 24/7 streams of TV and radio programming, representing the marriage of broadcasting and broadband."
WRAL, keep up the great work and congratulations on being a trend setter and blazing a path to new technology. We're excited to see what they accomplish next!