Last week we provided you with the Complete Cord Cutters Guide to Watching the World Cup. One great way as a cord cutter to experience the World Cup is to tune into the match on Univision and listen to the game on ESPN Radio. (Note: there is a 45 second delay on the audio stream. Press pause on the video for 45 seconds to sync up the audio). Team USA faces a formidable opponent in Germany today. What are their chances and how can you make sure you don't miss out on any of the action?
Even the powerhouse teams like England and Spain have been sent home early, but for teams from the Americas it is still business as usual. A team from the Americas has risen victorious every time the World Cup has been held in the Americas.
European hopes are pinned with Germany, Holland, France, Belgium and Greece. Despite the late upset against Portugal, USA is in a strong position ahead of today's meeting with Germany, so how can we make it through to the last 16?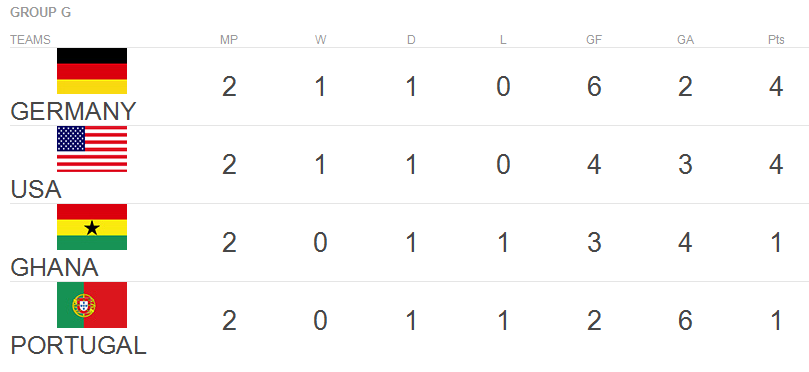 USA beat Germany: We go through top of the group, and play the runner up from Group H (Russia play Algeria right after the game to decide this, while Belgium look to progress a Group winners here).
We draw the Game: USA is through in second place and play the champions of Group H.
USA lose to the Germans: Then it is up to Portugal v Ghana to decide our fate. We will all be looking for a nice draw from that fixture to ensure the US progression in the competition as a win for either team would leave it to goal difference to decide who progresses. If we are to lose, we will be hoping Portugal defeat Ghana as they are currently worst off on goal difference at minus 4.
Watch the game live for free over-the-air on Univision or go to futbol.univision.com for a free live stream! See the complete guide below.
Saturday 28 June
BRAZIL –v- CHILE
Broadcast Free over-the-air on ABC / Univision
Free stream online futbol.univision.com
COLOMBIA –v- URUGUAY
Broadcast Free over-the-air on ABC / Univision
Free stream online futbol.univision.com
Sunday 29 June
NETHERLANDS -v- MEXICO
Broadcast Free over-the-air on Univision
Free stream online futbol.univision.com
COSTA RICA –v- GREECE
Broadcast Free over-the-air on Univision
Free stream online futbol.univision.com
Monday 30 June
France –v- NIGERIA
Broadcast Free over-the-air on Univision
Free stream online futbol.univision.com
[1G] –v- [2H]
Broadcast Free over-the-air on Univision
Free stream online futbol.univision.com
Tuesday 01 July
ARGENTINA –v- Switzerland
Broadcast Free over-the-air on Univision
Free stream online futbol.univision.com
[1H] –v- [2G]
Broadcast Free over-the-air on Univision
Free stream online futbol.univision.com