The next few weeks are pure heaven for college football fans. They'll be able to watch bowl game after bowl game after bowl game leading up to the playoffs and championship game.
Now, if you don't have cable, odds are you have an HDTV antenna and are wondering if you can watch the games over the airwaves. Let's take a look at what networks are broadcasting the games and how you can watch the games that are not being broadcasted locally.
Also note that you can check here for the complete college bowl schedule.
What Games Will Your Antenna Get You?
Admittedly, with an antenna, you won't be able to watch  a ton of bowl games this season. However, there are definitely a handful of games spread across ABC, CBS, and FOX…all of which you can get with a high-performance antenna.
I'm from Houston, so you better believe I'll be tuning into the Las Vegas Bowl tomorrow to see the Cougars play. Other games on network stations include:
The Foster Farms Bowl featuring Indiana vs Utah airing on FOX on December 28th
The Sun Bowl featuring Stanford vs North Carolina airing on CBS on December 30th
The Citrus Bowl featuring LSU vs Louisville airing on ABC on December 31st
The Outback Bowl featuring Florida vs Iowa airing on ABC on January 2nd
For more info on  choosing the right antenna for your location, you can click here.
You Will Need ESPN for Most of the Remaining Bowl Games
ESPN broadcasts a large number of the remaining bowl games. And while ESPN used to be a cable-only channel, these days you have a few options to get the channel without signing a cable contract.
The first way is with the new streaming service, DirecTV Now. The service just came out a week ago, and basically allows you to stream relatively skinny bundles of channels without signing a contract. You can read all about it in this DirecTV Now overview.
Next comes the least expensive option, Sling TV. For $20 per month, you can get a single stream of ESPN (and a bunch of other channels) on virtually any device. There's a free 7-day trial available at sling.com.
Another option for streaming ESPN is PlayStation Vue. I won't go into too much detail because it's pretty similar to both Sling and DirecTV Now. The primary difference is that it has a completely functioning cloud DVR. You can get the details of the service in this review.
There are plenty of options to get your fill of bowl games here in the next few weeks. Enjoy and may your favorite team win!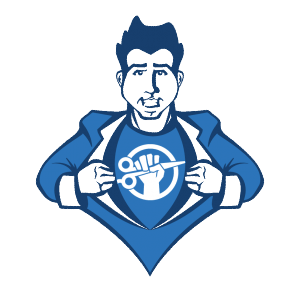 Chris Brantner is the founder of CutCableToday.com, a resource for people who want to cut the cord and still get the TV they crave. Follow him on Twitter @CutCableToday and find him on Facebook here.