Over the last 10 years, we have completely transformed the way people think about television antennas. The days of the tin foil rabbit ears and behemoth-size roof antennas are long gone. Because the beamwidth and gain of our HDTV antennas are so much greater, they can be installed in a variety of different places in the home.
Recently, we received a wonderful email regarding our ClearStream 2V outdoor antenna and its unparalleled power. After a year of using a Radio Shack antenna, the Cincinnati resident decided it was time for something a little more powerful.
While the roof might be one of the more common spots to mount one of our outdoor antennas, you can—depending on the environment—install it either indoors or right outside a window.
As you can see, he installed the antenna on the patio rail of his condo.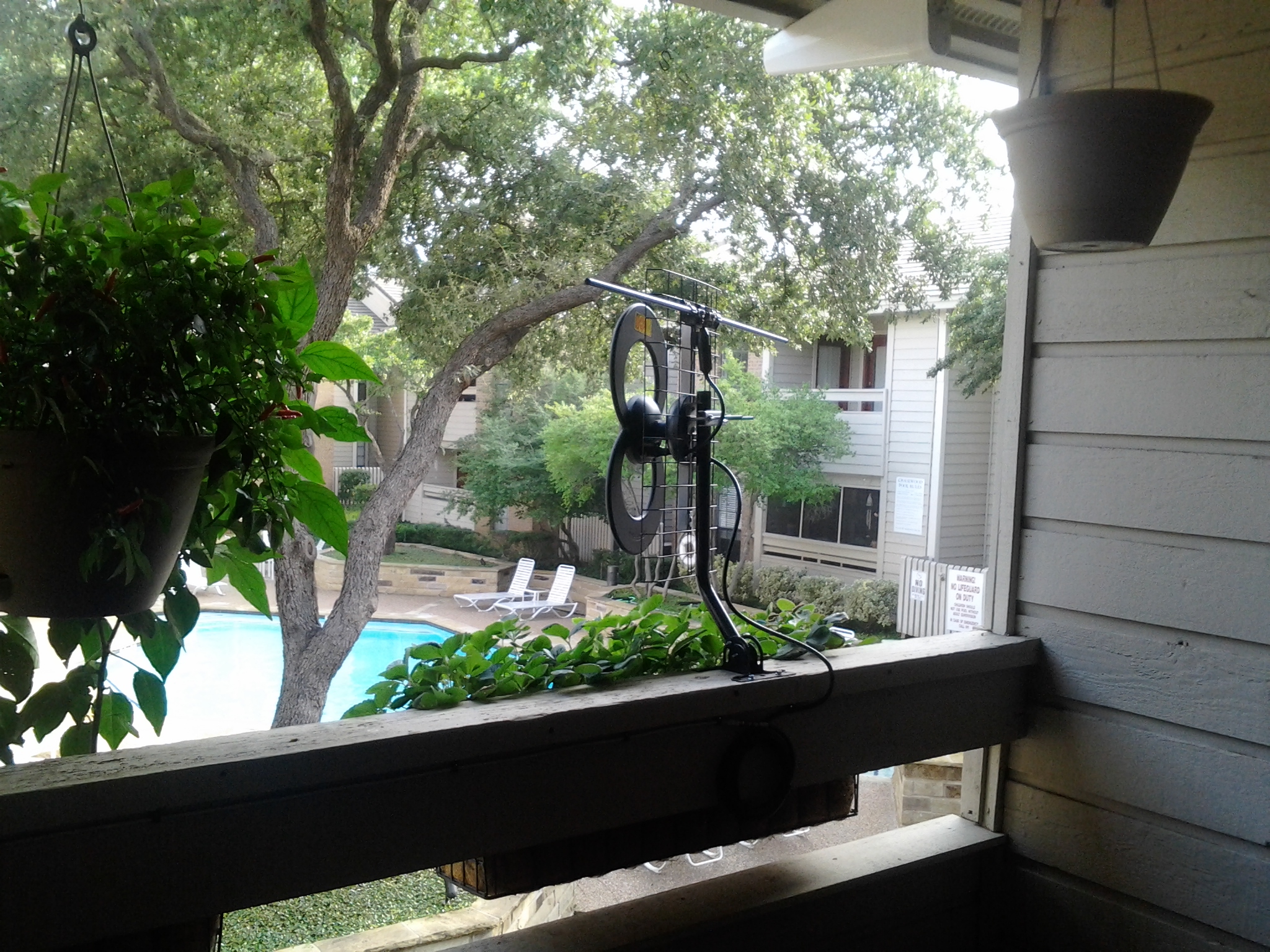 It actually points at an adjacent building, but he still receives crystal clear reception! Also, the ClearStream 2V pulls in an additional 20 channels, making his viewing experience all the merrier!
Big thanks to Mike Kelley for sharing these great pictures with us! We are so happy that you love your antenna!
Looking to upgrade your current television antenna? We are here to help! At Antennas Direct, we carry a wide variety of both indoor and outdoor HDTV antennas. To find out which one is right for you, head on over to antennapoint.com!