Posted in Cable be evil | Comments
You've heard the old saying, "looks like a duck, quacks likes a duck, it must be a duck!" This is otherwise known as the duck test. As unscientific as it might be this simple test is usually right, just don't tell that to the "big chickens" at Comcast.
We are not sure if they are misinformed or plain stupid, but according to a recent report Comcast "Head Chicken" Neil Smit had some interesting things to say:
A "small number" of former Comcast subscribers did appear to be swapping out cable for a free, over-the-air signal.
They don't seem to be planning on using the Web or services like Netflix, Apple TV, Hulu, et al as a cable substitute.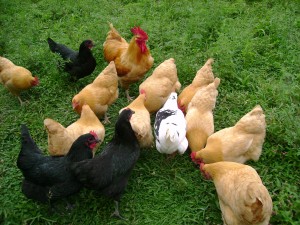 While we know that people are canceling cable for over-the-air TV and web content, Smit's statements would mean that Comcast classifies cord cutters only as people who cancel their cable for web content, not over-the-air TV.
Because of Mr. Smit's bird brained comments, we've decided to implement the cable version of the duck test, "if they cancel their cable subscription, they are a cord cutter," plain and simple.
We know he is an idiot, but we also know he is trying to deflect the obvious doom cable's business model is facing. As cable sales continue to slide, we have been able to track our rising antenna sales in conjunction with cable's cancellations. Our sales have closely mirrored their cancellations, and believe us when we say this is not a "small number."
Either way, antennas, along with web video, will continue pulling people away from cable…like they are running from the bird flu.