Posted in Ask the Expert, Cut the Cord | Comments
It's no secret that at Antennas Direct, we're a little bit nerdy. We are dorks at heart who love learning about the newest technology and staying on top of the trends. You should have seen Richard Schneider, Antennas Direct president, drooling over the drones at CES. For that reason, our nerdy hearts have always loved Best Buy, and we have a great relationship with the folks over there. After all, they were our first retail partner in the United States.
But it looks like the love is mutual! Fox 6 Now news in Milwaukee decided to dig deeper into the cord cutting trend and interviewed Fox Point Best Buy team lead, Chester Jackson, on his thoughts and suggestions for those people considering cutting the cable cord.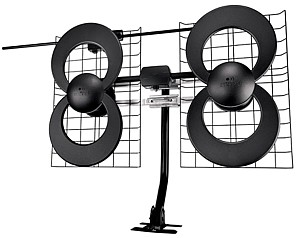 The first thing Chester recommended when cutting the cord, is getting a TV antenna to watch over the air television. His antenna of choice? The Antennas Direct ClearStream 4V, of course. Chester said that the C4V is a great quality antenna and the best option when cutting the cord. Oh, Chester. We like you, a lot. You're the man!
Are you ready to cut the cord but still have questions? Stop by your local Best Buy and ask for your "Chester", or give us a call! Our wonderfully nerdy support team is ready to answer your questions and help you save close to $1000 a year. You'll thank us, and Chester.