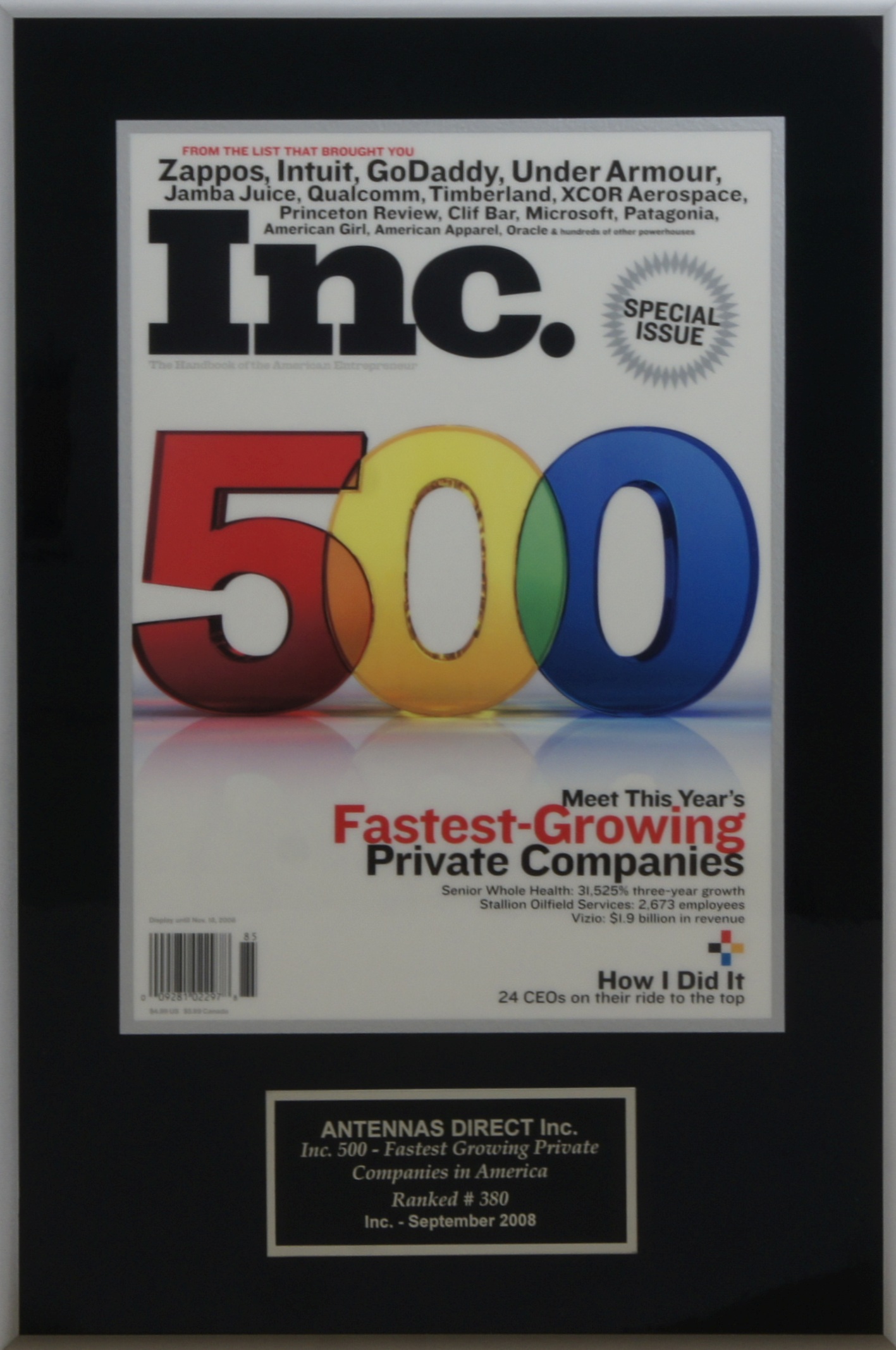 We hate to be bragadocious. It isn't like us. But when the annual Inc. 5000 List came out a few days ago, we were not at all surprised to find our names on the list of America's fastest growing companies. We were not surprised because this was the eighth straight year. Eight times.
At the same time we have experienced sustained growth, cable companies continue to lose subscribers. Now, we are not economists. We are not statisticians, and some of us barely passed math. But to this huddled group of antenna nerds, this looks like a trend – one that we have seen coming since we were founded 12 years ago.
Here is the simple math:
Antennas Direct, now a Hall of Fame Inc. 5000 member, saw a 52 percent rise in sales over the past three years. This short list of fastest growing companies includes Planet Fitness and Otter Products.
More than a half million Americans severed ties with their cable and satellite TV companies in the second quarter of this year, according to Variety.
You get it right? Television viewers are ready for a change. They are ready to wrest control of their digital freedom. And the key is an antenna – preferably a f*cking great one that has been tested and retested in the lab of Antennas Direct. That unlocks the best entertaining shows, documentaries, local news, weather and sports in full high definition. It's simple. (Oh, and we have a product that makes cutting the cord even easier).
If you need further proof of the growing demand for free, over-the-air broadcast television, check out the happy cord cutters on our TV Liberation Tour page. And if you want us to come to your town, let your voice be heard.
To our team, our partners and to you, the cord cutting crazies who supported us before cord cutting was a term, we are eternally grateful. We are planning on releasing a list of even awesomer antennas fit for the future of television. Stay tuned.