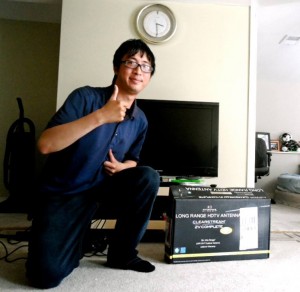 Name: Patrick Lew
Age: 28
Occupation: Freelance musician, merchandiser and lover of free TV
Location: San Francisco, CA
Antenna Technology: ClearSteam Micron, ClearStream C2V, RCA, Mohu
My love for television started when I was very young. Our house had a 13-channel Mitsubishi in the family room and on Thursday nights, my father and I would stay up past my bedtime to watch Unsolved Mysteries and TV movies. I also remember watching the Saturday morning cartoons in my pajamas over multiple bowls of cereal.
When I was a teenager, I used TV as a way to deal with challenges in real life. It helped me to deal with things I would face in the future – both good and bad. When DJ on Full House would have to deal with things like gossip and crushes, it helped me to cope with the same situations.
Today, I am still hooked on over-the-air television. I think it is the most sophisticated communication we have even in the twenty-first century. Because the news, shows and sports teach me something about life. I recently broke up with a girlfriend and I know that television was subliminally a good teacher for me in how to deal with the situation and with the heartbreak afterwards.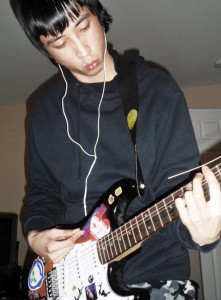 A lot of people my age go to social media and dig Facebook for the latest news. I love social media and I use it to promote my band, Heavy Sigma – my other passion in life. But I would rather be entertained and learn about the world from my television.
Also, television technology is so much better than when I was a kid. There is no more spotty reception and clunky antennas. Today, the antennas are the size of a CD player. And here in San Francisco I get over 40 channels for free. It's everything that I want to watch. When it comes to TV, less is more.
A lot of people may not believe me, but check it out: Livewell, a free channel is just like Lifetime – I love those movies. KPOP-TV, a free music channel, is like MTV – back when it wasn't about pregnant teens. qubo is like Nickelodeon or Disney. Accuweather is the Weather Channel. Bounce is like BET. And the prime time selection of movies on the simulcast stations are like AMC or Discovery. When I combine all of that with a Netflix subscription, I don't need anything else.
I love TV. I love it so much I wrote a song about cutting the cord and watching TV for free with an antenna. Check it out.