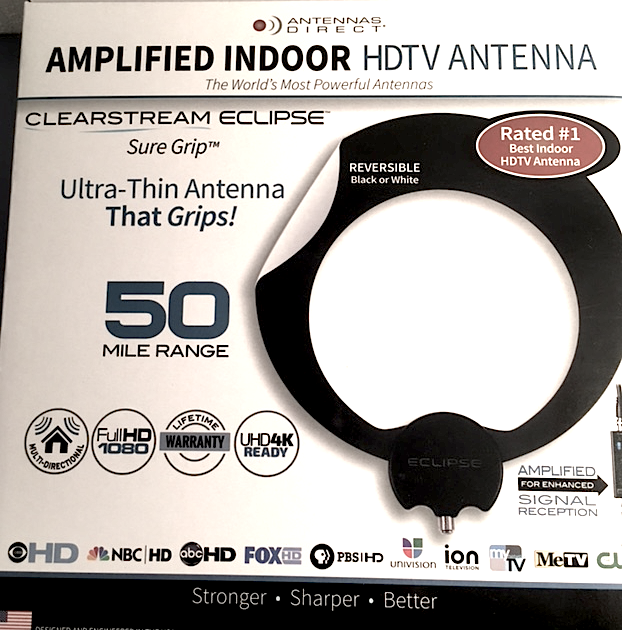 Our friends over at mkvXstream are all about saving you money and helping you to cut the cord and stream the shows you love. We are big fans of anyone who makes it their mission to help other cord cutters and spread the news of freedom. They are pretty much the coolest people we can think of. They are up there with Chuck Norris, Morgan Freeman, Han Solo and Sean Connery.
Ben Linus at mkvXstream recently tested out our brand new ClearStream Eclipse antenna. We are thrilled with his results! Here are a few highlights from his review:
The Eclipse is paper thin, can be stuck to any smooth surface, removed, moved and removed again
The placement was important for success, with a little bit of experimenting, Ben was able to find the sweet spot
Surprising picture quality for such a small antenna
"The tiny ClearStream Eclipse antenna picked up 14 channels which were identical to the ones our large attic antenna received. The antenna in the attic is over 10′ long and all this time was really under the impression you needed an antenna this large to be able to pull in anything where we lived."
Ben was completely astonished that the Eclipse was able to provide the same exact picture perfect reception as his large antenna from "an antenna that was hardly any larger than a phone book in diameter and just a little thicker than a sheet of paper."
That's right, ladies and gentlemen; we have created the most powerful antenna in a tiny, sleek and rather attractive, packaging.
We'll leave you with some parting words from Ben. "The Antennas Direct ClearStream Eclipse is a keeper… Isn't cord cutting fun?"
Yes, saving money and saying FU to the cable company is definitely up there on the fun list. You can check out Ben's full review HERE.