Question: I have a 1996 Magnavox Analog TV, and I connected the Clearstream2 antenna to it. However, I'm not getting any reception or channels after rescanning the TV. Do I need a special tuner or any other equipment to get the channels?  Thanks, Mel
Hi Mel,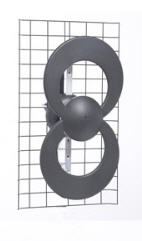 The reason why you are not receiving any reception when you hook up your Clearstream2 to your 1996 television is because your television does not have a digital tuner built in, so it can not read the over-the-air signals that are now broadcasting digitally. Your older television was made to pick up analogue signals. Since the digital switch in 2009, you need a converter box to convert these signals on your specific television.
So you have two options. The cheaper option is to go find/buy a digital to analog TV converter box that hooks to your television and your antenna. Converter boxes can range in price from around $40 – $70. Now you can even find some used on Amazon.com.
The other more expensive option is to buy a new television that has a digital tuner already built in. All new televisions in stores should be ready to pick up digital signals. Most television made after 2007 also have digital tuners. However, even with a new television you will need to hook up an antenna to it to receive free over-the-air TV.
Hope that helps! Thanks!