We were thrilled to see some exciting cord cutting stats to get our weekend started. The CTA projects about 7.6 million antennas will be sold in 2016 and that the industry will grow by 9.3% this year. We can vouch for this growth as we watch our sales increase each month. We've had record sales and phone calls to our customer service as the idea of cutting the cord continues to grow. It's articles and news segments like this one from Good4Utah that helps spread awareness of cutting the cord.
The TV antenna might be decades old, but they are better than ever. With new technology and interest in the community and industry, TV antennas are more powerful, easier to install and becoming the new norm.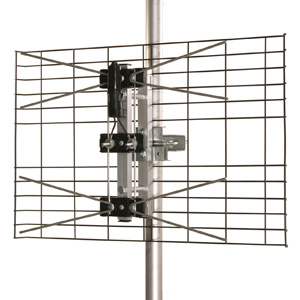 James Duncan of South Jordan, Utah recently cut the cord from DISH and had one of our DB2 antennas installed on his roof. By installing the antenna, he is saving $100 a month and is able to get 53 channels!
"And the quality of the antenna is much better than DISH was," said Duncan. That's because the signal is not compressed like it is with cable or DISH, you get the clearest picture quality possible.
Thanks to Good4Utah for sharing Mr. Duncan's story and helping to spread awareness of cord cutting. YOU have other options, don't be tied down by your cable or satellite company!